Surface flooding as heavy rain sets in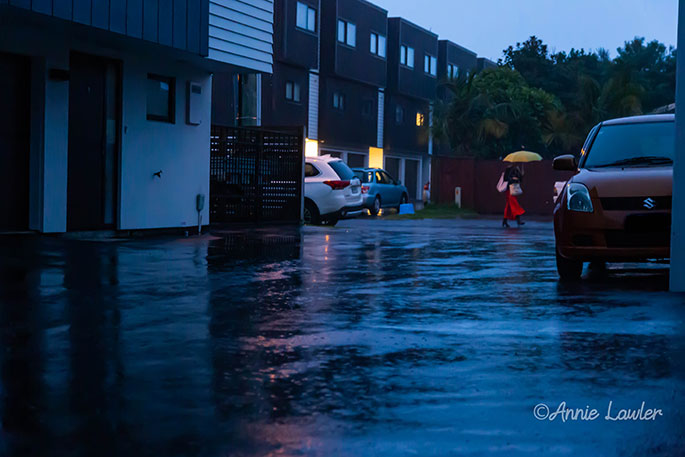 Surface flooding is being reported around the region as heavy rain sets in.
SunLive has received calls about surface flooding on Takitimu Drive, between the Waihi Road overbridge and the Elizabeth Street roundabout.
There is also surface flooding reported at the intersection of Hewletts Road and Tasman Quay.
A large anticyclone west of New Zealand is pushing a southwesterly airflow over the South Island today, while a subtropical disturbance/low is forecast to bring some very heavy rain to northeastern parts of the North Island, says WeatherWatch.co.nz
Northland, Auckland, Waikato & Bay Of Plenty
Rain, easing from afternoon about Auckland and the Waikato. For Northland, Great Barrier Island, Coromandel and Bay Of Plenty especially in the east rain may become heavy with torrential falls from morning. This rain starts to ease from afternoon for most however not easing about the Bay Of Plenty, especially in the east till evening. Light winds gradually pick up from the south.
Highs: 16-18
Western North Island (including Central North Island)
Some early rain then mostly clearing, perhaps a continuing shower through till midday. Expect plenty of thick high cloud. Light winds picking up from the southeast afternoon onwards.
Highs: 12-15
Eastern North Island
Showers then rain from afternoon as southerly winds start to freshen, rain becoming heavy about Hawkes Bay and especially Gisborne / East Cape where torrential falls are possible before easing later in the evening or overnight. The Wairarapa may stay fairly dry with showers more likely there from evening.
Highs: 14-17
Wellington
Plenty of high cloud, perhaps some mid level cloud and mainly dry, southerlies freshen before midday.
High: 13
Marlborough & Nelson
High cloud, light winds tend southeasterly in the afternoon about Marlborough. High cloud starts to break away from afternoon with sun becoming more frequent.
Highs: 12-14
Canterbury
Sunny spells, cloud may be more persistent for a time in the morning. In the evening cloud starts to thicken then late evening / overnight showers move in. Southwest winds.
Highs: 10-12
Good morning #NewZeaand! #Updated rainfall figures from 6am this morning to 6am this Sunday: pic.twitter.com/119RavK736

— WeatherWatch.co.nz (@WeatherWatchNZ) July 3, 2019
West Coast
Any early showers clear then becoming sunny, light south to southeasterly winds.
Highs: 11-12
Southland & Otago
Mostly cloudy with occasional showers for Southland, also coastal Otago at times but less frequent, starting to dry out in the evening but a remaining shower or two is still possible. Central Otago is mainly dry with some sun now and then but a shower or two may push in from Southland at times.
Highs: 8-10
By Weather Analyst Aaron Wilkinson - WeatherWatch.co.nz
More on SunLive...