Tauranga man's heart-felt thanks to the community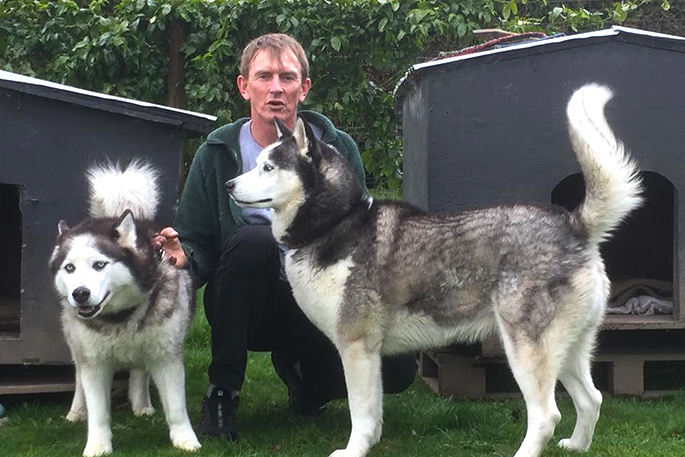 Tauranga man Jeremy Longman is wanting to thank the community for their help in trying to find his Siberian husky.
Jet, the 11-year-old husky, went missing in early June and a $1000 reward was being offered for his safe return.
"He's a very friendly good-natured family dog," says owner Jeremy Longman told SunLive on June 16.
Jeremy had returned home to find his dog had gone missing.
"This was the first time I have ever lost him. He's very sociable and will come to you if called. He also likes other dogs."
In an emotional video posted to the Lets Find Jet Facebook page, Jeremy advised people that he had been found.
"Unfortunately, I have some real bad news in that I have found Jet. He was found yesterday afternoon in the Te Puna Stream at Whakamarama. He was taken down to Te Puna vets.
"I've got my boy. I will have him cremated and he will join as back at home."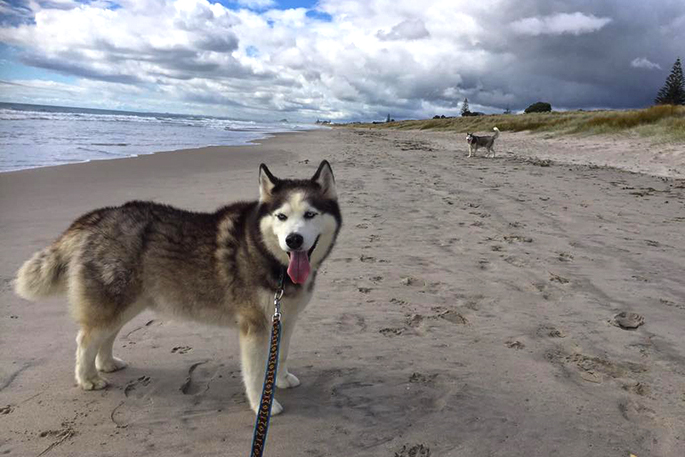 Jet on the beach near Omanu.
Jeremy posted the video as he wanted to thank everyone who had shared posts and information during the search for Jet.
"Thank you very much from the bottom of my heart. I can't thank you enough.
"I will never probably get to meet you guys, but from me to you, I really, really thank you."
Watch the video on Facebook here.
More on SunLive...