Torrential rain predictions for the North Island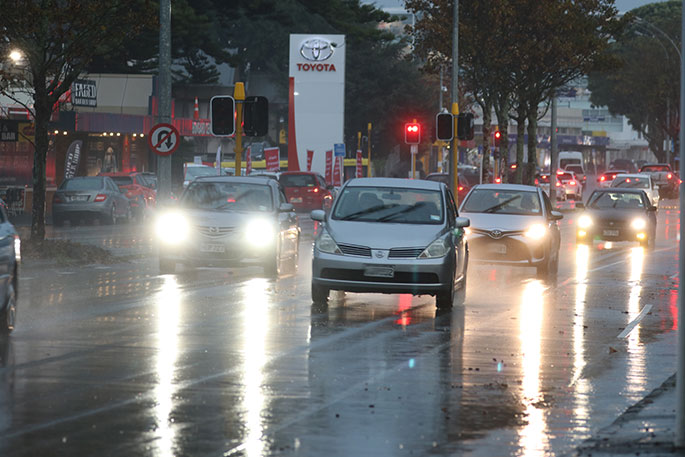 With two large highs sit either side of New Zealand today, a front moving over the country in the middle brings rain especially for western regions.
This front combines with a low to bring potentially torrential rain to northeastern parts of the North Island on Thursday, conditions more tame further south.
Areas of rain or showers for the western North Island today, says WeatherWatch.co.nz, becoming heavy about the southwestern corner by evening.
"High cloud out east with a few spots of evening rain possible. Heavy rain for the South Islands West Coast starts to ease from afternoon, drier out east however Canterbury may sees morning scattered rain then clearing.
"Marlborough has rain spread at times from the west for much of the day. Coastal Otago is mainly dry, Southland and Central Otago may see some rain at times."
The weather organisation is forecasting rain for much of the North Island on Thursday, clearing away from the southwest from afternoon.
"Rain could be torrential about some northeastern regions then easing during the afternoon / evening. Hawke's Bay and Gisborne sees heavy rain pick up from afternoon then easing overnight. Early heavy rain about the southwestern North Island then easing becoming mainly dry by afternoon.
"Becoming mostly sunny in the morning about the West Coast of the South Island, showers about Southland and Otago gradually spread into Canterbury in the evening."
More on SunLive...