Tauranga local to perform in international tattoo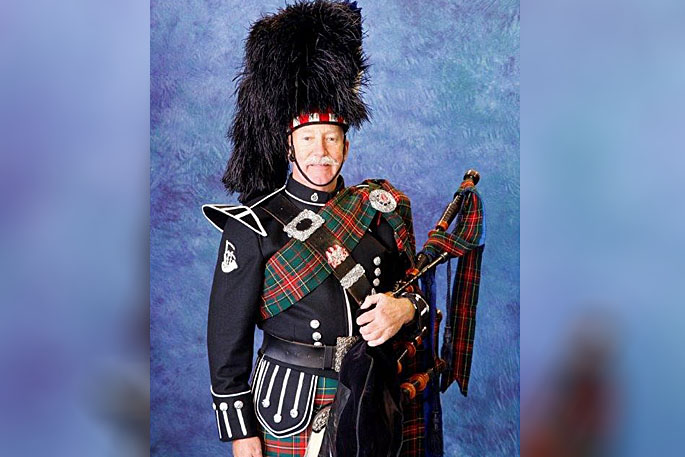 Tauranga ex-policeman Duncan MacLeod is getting ready to attend yet another tattoo, this time in Switzerland.
Back in 2015, Duncan spoke to SunLive when he was gearing up to attend the Edinburgh in 2015. He attended his first tattoo in Edinburgh in 2009, standing with the Auckland Police Pipe Band dressed in King George VI's tartan.
This year, he is set to stand alongside the Auckland Police Pipe Band once again, wearing the same tartan that was worn in 2009.
The 2019 Basel Tattoo is a military music event that attracts the best bands from across the globe and covers all music genres from march to rock, folk to classical music.
The Basel Tattoo website says there will be breath-taking choreographies, beautiful dancers and dramatic show elements that will play an important role in the overall experience of the spectators.
It is recognised internationally as the second largest Tattoo in the world after the Royal Edinburgh Military Tattoo and has, over the past eleven years, hosted over 1 million spectators.
Duncan has been piping with the Auckland Police Band since 1973.
"It was actually piping that got me into policing," says Duncan in 2015, who spent 36 years in the blue uniform.
He was senior sergeant at Mount Maunganui from 1999-2005 and retired as inspector area commander for Wanganui eight years ago.
"When we left Rotorua I was still a lad," he explains. "I started to play for a band in Auckland called Boys Town. It was run by the police, and my tutors were constables. It was their influence that convinced me to join the police."
Jetting off to Switzerland on Saturday, Duncan says he has been trying to acclimatise to the weather that he will experience over the next two weeks.
"I have been practising inside next to the fire, with all the windows and doors shut."
He says they are expecting temperatures of around mid to late 30s.
He also says he is really looking forward to it.
"I have been practising for the last six months, with the doors all open in the warmer months, and everything shut up now that it's cooled down."
The Basel Tattoo runs from July 12 till July 20, with Duncan leaving for Switzerland on Saturday July 6 to get prepared for the weeklong event in which is anticipating around 1,000 participants from all over the world.
Once the tattoo is completed, Duncan says he is travelling around Europe for a month.
For more information about the 2019 Basel Tattoo, click here:
More on SunLive...