Plunging into the cold for cancer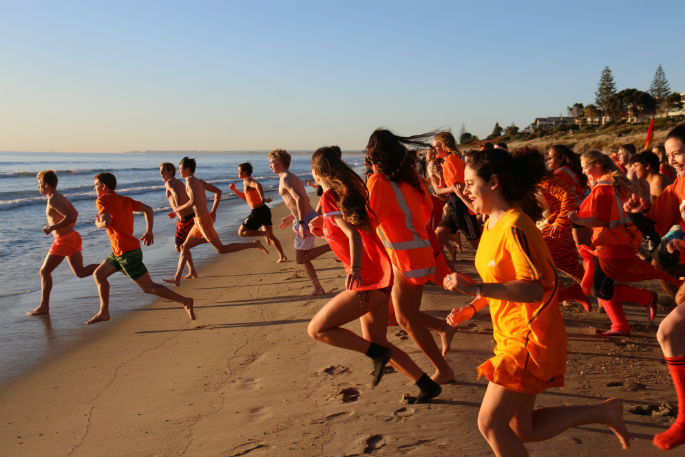 Mount Maunganui College senior students are getting ready to brave the cold ocean waters this Wednesday at the school's annual Polar Plunge.
The event will raise funds for the Leukaemia Foundation in memory of two well-loved boys from within the school-wide community.
Mt Maunganui College student Jed Roberts died as a result of leukaemia in 2011 and Harrison Mundy lost his battle to the illness in 2014.
Harrison's father, Allan Mundy previously taught at the college and has been involved in the plunge for the past five years.
Allan says the event energy is amazing and an awesome opportunity to raise awareness about child cancer within the school.
"When you see several hundred of these young people lining up, jumping in, having fun, respecting those that have been before them and acknowledging the challenges that these people face when they are going through cancer, it's really special.
"I don't think anyone feels the temperature of the water because the energy levels are up so high. We have to shoo some of them out by the end of it otherwise they'd all get hypothermia.
"I think it is a really good connection between the school and the whole of the community doing something other than sport or education - they're getting deep into the fabric of the community," says Alan.
Students are encouraged to wear orange, the official colour for Leukemia, for the early morning dip in the ocean.
Sports prefect and event organiser Marijke Hattingh says there was a massive turnout for the plunge last year, with about 130 students participating.
"This year we are hoping to have a few more students participate in the plunge.
"Most people run in, go under and run out, but there are a few crazies who go in for quite a long time. The cold water can be quite a shock to the system," says Marijke.
The event will take place at Omanu Beach Surf Club on Wednesday, July, 3, at 7.30am. The public is encouraged to attend and bring along a gold coin donation.
More on SunLive...