Kiwi kayakers fade on final day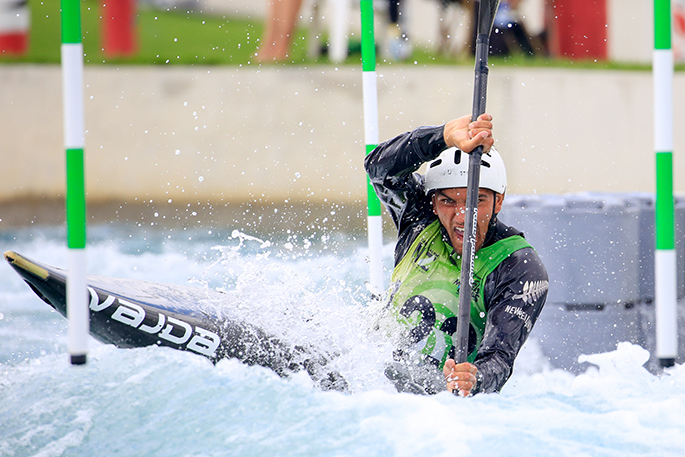 The New Zealand challenge faded on the final day of the ICF world cup canoe slalom round in Slovenia overnight, although Tauranga's Jack Dangen and Auckland's Hannah Thomas still recorded personal bests.
Dangen was the best of the three Kiwi males to make the K1 men's semifinals, finishing 22nd with a clear time of 92.48secs.
It left him 5.66secs outside the top-10 that progressed through to the final, which was won by Italy's Giovanni De Gennaro. Alexandra's Finn Butcher was 26th, his run thwarted by three penalty touches, while Tauranga's Callum Gilbert missed a gate and picked up 56secs' worth of penalties to finish 39th.
Thomas also had her best C1 result, finishing 19th in the semifinal.
De Gennaro capped a magnificent weekend by Italian paddlers, adding his gold to those won by teammates Stefanie Horn in the women's K1 and Roberto Colazingari in the men's C1.
De Gennaro broke the hearts of a jam-packed Slovenian crowd by edging out local favourite, Peter Kauzer, by just 0.05 seconds.
The Italian finished with a penalty free 83.10, with Kauzer recording 83.15. Czech Jiri Prskavec finished third in 84.97, which included a two-second penalty which cost him the gold medal.
After dominating the 2018 season, Australian multiple-world champion Jessica Fox has struggled to find her groove this year. But she made a long overdue return to the top of the podium, posting 103.06, including four seconds of penalties, to win the C1 gold.
Austria's Viktoria Wolffhardt was second in 104.22, while teenaged American Evy Leibfarth picked up the bronze in 110.69. After making both the K1 and the C1 at her debut in Bratislava one week earlier, she followed up with another two finals in Tacen and topped it off with the C1 bronze.
More on SunLive...