Three dead, others injured in BOP crashes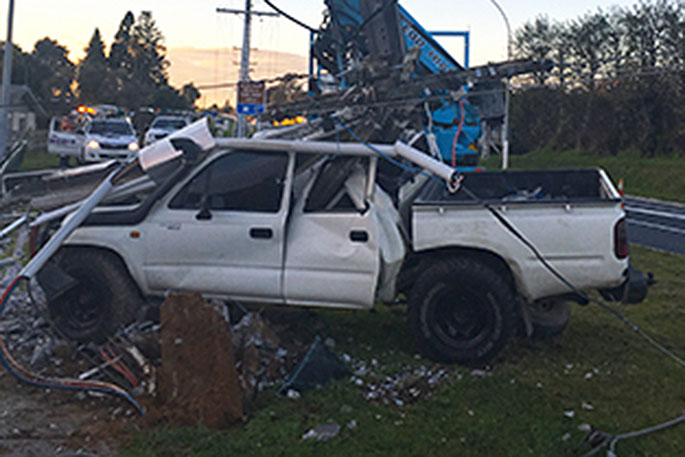 Two people are shaken up following a two-car crash in Tauranga this morning.
Police were called to the crash, at the intersection of Poike Road and Harrisfield Drive, shortly before 7am.
A police spokesperson confirmed two vehicles were involved in the crash.
"Fortunately nobody was injured but both drivers were described as being shaken up."
Police are investigating the cause.
This morning's crash is just one of a number police have been called to in the last three days.
During the weekend, six major crashes were reported in the Bay of Plenty/Waikato region.
Two people are dead after a vehicle crashed into a garage on No1 Road, near Te Puke on Sunday morning.
The crash was reported to police around 1.30am.
Before this fatal crash, power was cut to the Bethlehem area when a ute smashed into a power pole early Saturday morning.
The eastbound lane was blocked between Wairoa Pa Rd and Te Paeroa Rd in Bethlehem for about two hours as a result of the incident.
Earlier that same day, police were called to fatal crash in Waihi.
A homicide investigation has been launched after a 28-year-old man was hit by a car on George Street at 1am. Read more here.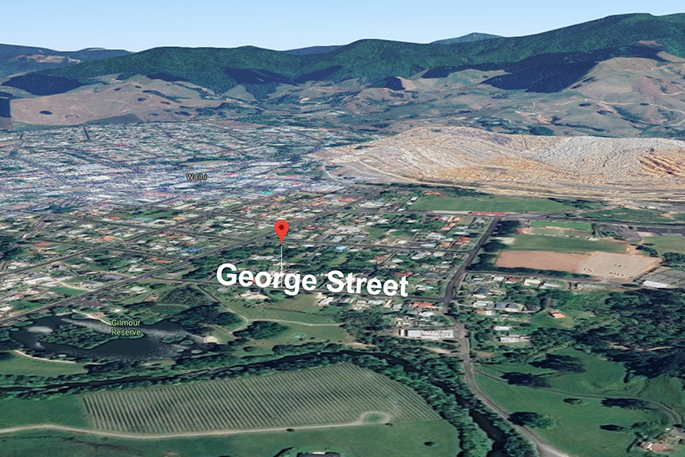 The incident happened on George Street in Waihi. Image: Google Maps.
Police believe the driver didn't immediately stop after hitting the man but continued on, crashing into a fence further up the road, no more than 100 metres from where the man was struck.
Speed is not believed to be a factor in the crash. Police believe the man and the driver of the car knew each other.
Later on Saturday afternoon, two motorcyclists crashed on SH5, near Rotorua.
Police say the riders suffered "moderate injuries" in the crash.
There was also a crash on SH2, in the Karangahake Gorge and a vehicle had flipped on Taurikura Drive.
More on SunLive...