Three Lotto players win $333,333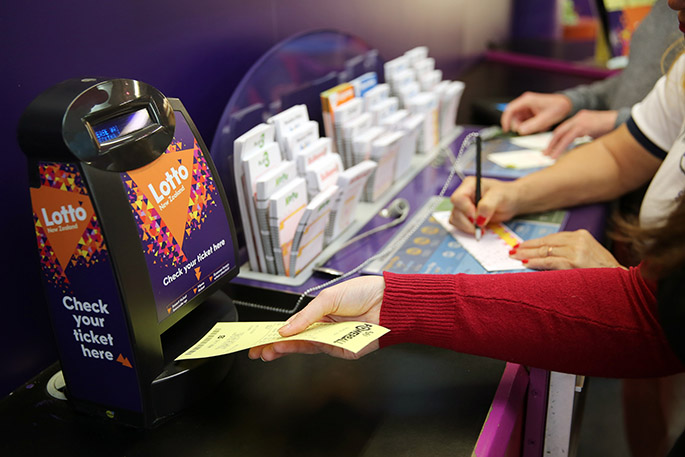 Three Lotto players from Auckland, Waikato and Wanaka will be feeling on top of the world after each winning $333,333 with Lotto First Division in Saturday night's live Lotto draw.
The winning tickets were sold at Pak N Save Botany in Auckland, Wanaka New World in Wanaka and on MyLotto to a Waikato player.
Seven Lotto players will be jumping for joy after each winning $22,713 with Lotto Second Division in tonight's live Lotto draw.
The winning Second Division tickets were sold at Countdown Regent – Whangarei, Royal Oak Mall Lotto – Auckland, Cardz Mags n Lotto Ellerslie – Auckland, Pak N Save Clarence Street – Hamilton, MyLotto – Taranaki, House of Gifts and Lotto – Gisborne, and Waitangirua Four Square - Porirua
Powerball was not struck on Saturday evening and has rolled over to Wednesday night, where the jackpot will be $8 million.
Strike also rolled over last night and will be $800,000 on Wednesday.
Mobility Dogs is increasing the confidence and independence of Kiwis living with a disability by partnering them with a specialised service dog trained to support their unique needs. Every time you play Lotto NZ's games, you're a Kiwi helping other Kiwis by supporting life-changing organisations like Mobility Dogs.
Anyone who bought their ticket from any of the above winning stores should write their name on the back of the ticket and check it immediately at any Lotto outlet, online at mylotto.co.nz or through the Lotto NZ App.
More on SunLive...