Hair today, gone tomorrow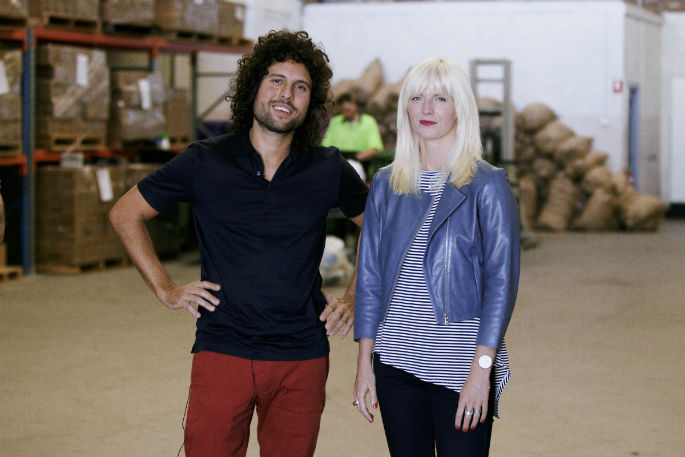 An Australian social enterprise that rescues hair and beauty salon waste is now combing its way through Tauranga salons.
Rodney Wayne Bethlehem is one of six businesses in Tauranga using Sustainable Salons to help reduce waste and give back to the community.
Salon owner Ashley Sterrenburg says the initiative removes the majority of their waste, including all their hair clippings.
The hair clippings are stuffed into sausage-like stockings to create 'Hair Booms', which are used to clean up coastal oil-spills.
"We collect about two big wheelie bins full of hair clippings a week, and that is collected and stuffed into these big sock type things," says Ashley.
Sustainable Salons co-founder Paul Frasca says that human hair is the most effective material on the planet for cleaning up oil spills.
"For the past four years we have been researching the potential of hair as a future absorbent for cleaning up oil spills at the University of Technology in Sydney.
"The research is now published, and what we found out that human hair is the most absorbent material on the planet for cleaning up oil spills."
Sustainable Salons also collects papers, plastics, metals, ponytails [used whole to make wigs], chemicals, razors and tools.
Sustainable Salons finds ways to repurpose waste in ways that benefit the environment and help the most vulnerable.
"Our waste is separated into six different bins, and it gets taken away by Sustainable Solutions every fortnight.
"The only waste we have leftover is food, and end-of-life products like tissue and till receipts," says Ashley.
Paul says the aluminium foil used to colour hair makes up about 50 per cent of a salon's waste.
"We collect all that metal, we then crush it and sell it on."
Money raised from selling the recycled materials is donated to New Zealand charity KiwiHarvest.
"A full of head of foils provide a quarter of a meal for a hungry Kiwi," says Ashley.
"The clients feel really good when they realise they are helping provide meals, especially because there is so much in the media at the moment about people going hungry."
As of November last year Sustainable Salons had donated 95,200 meals across Australia and New Zealand.
Sustainable Salons turns chemical waste back into clean water which is used for manufacturing and building materials.
"Rather than chemicals going down the drain, the water can be used for roading and construction.
"They've found another life for something that's already been in here, which is really cool," says Ashley.
Ado Hair Salon in Tauranga is also partnered up with the social enterprise. Owner Penny Davies says waste is a large problem within the industry, and it is a salon's responsibility to help combat the issue.
"We as an industry have a lot of waste and a lot of chemical waste. We use colour, chemicals on hair, and product bottles – that was all going into the landfill.
"It's our responsibility to have something here to pass onto our kids, and it's nice to do something that's really good for the environment that gives back to our people."
Paul says there is a massive demand from salons across New Zealand to partner up with Sustainable Salons.
"We are setting up a facility in Wellington, and Christchurch is also on the list. Hopefully, by the end of this year or early next year, we can start to see some of the South open up.
"We are guns blazing at the moment trying to secure sites and get those depots off the ground.
"Everyone's calling us from every corner of New Zealand saying 'when are we next?'" says Paul.
More on SunLive...