Trustpower staff plant nearly 2000 trees on Mauao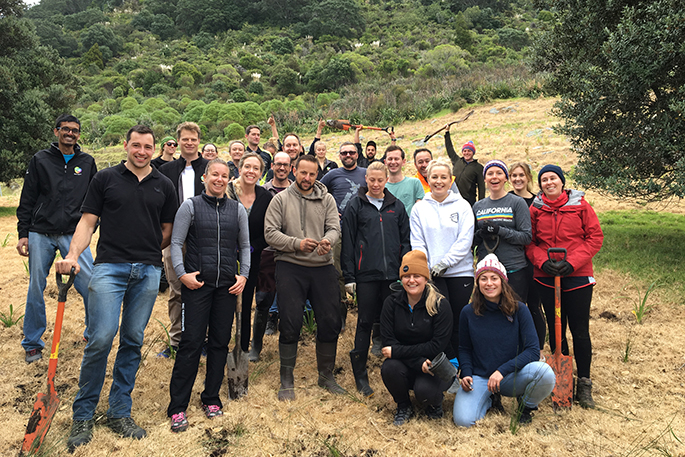 Trustpower staff joined forces recently to plant almost 2,000 new, native trees and plant species around the historically grazed skirt of Mauao.
The crew were out digging, fertilising and planting for most of the morning last Thursday.
The planting activity aims to improve the habitat and food source for the wildlife that resides on Mauao.
The mountain is home to birds such as the grey-faced petrel colony, tuis, kingfishers, pied shags, oyster catchers, diving petrels, moreporks; also cave wetas, skinks, and geckos; and the little blue penguins of which approximately 800 nest on Mauao.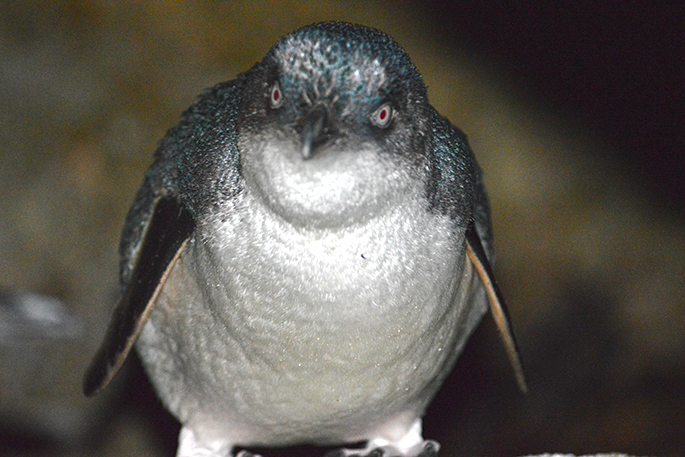 Little blue penguin.
Tauranga City Council's Parks Asset Coordinator, David Grimmer drives these planting days for Mauao, and leads the way with maintenance, all part of the long term plan to restore the habitat and reduce erosion around Mauao.
The initiative, focused on Mauao, is endorsed by Ngā Poutiriao o Mauao, which manages the historic reserve on behalf of the Mauao Trust, the owners. The Mauao Trust represents the three iwi Ngāti Ranginui, Ngāi Te Rangi and Ngāti Pukenga.
Trustpower's Environmental Regulatory Services Manager, Ryan Piddington believes the event demonstrates Trustpower living and breathing their brand promise.
"Not only do we guarantee our customers that we'll make space in their daily lives, but initiatives like this give our staff space too, to positively contribute to our community", says Ryan.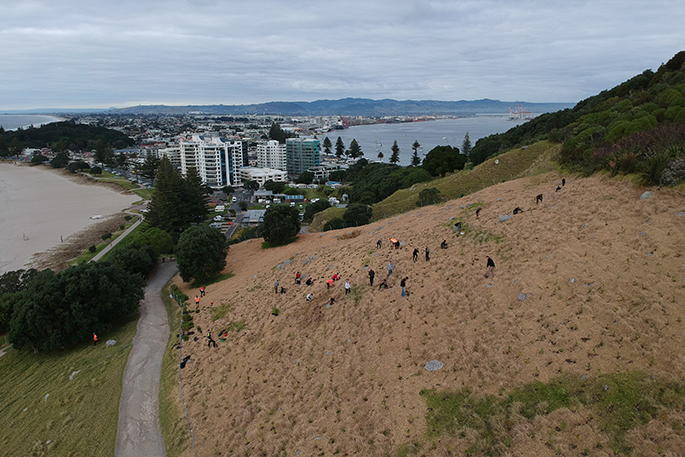 Trustpower crew at work planting on the slopes of Mauao.
This is Trustpower's fourth year being involved in the event, which was initiated by their environment team and attended by staff from different teams across Trustpower.
"Trustpower continues to pay attention to how we contribute to the communities within which we operate, and our total societal impact," says Ryan. "This planting day is not only a great team building exercise, but a practical and visible way of making a positive difference in the community and in particular for the environment of Mauao that is a special place for all."
Trustpower Generation Support Coordinator, Kerri Watson said at Trustpower 'growth comes from our roots', so it's rather fitting that they continue with their planting day activities.
"We look forward to watching our trees grow and will enjoy the difference that our efforts have made," says Kerri.
More on SunLive...