Otumoetai community remember Ed Weston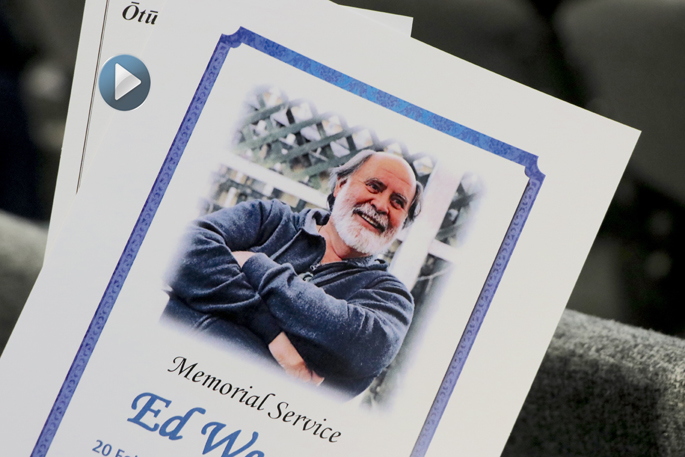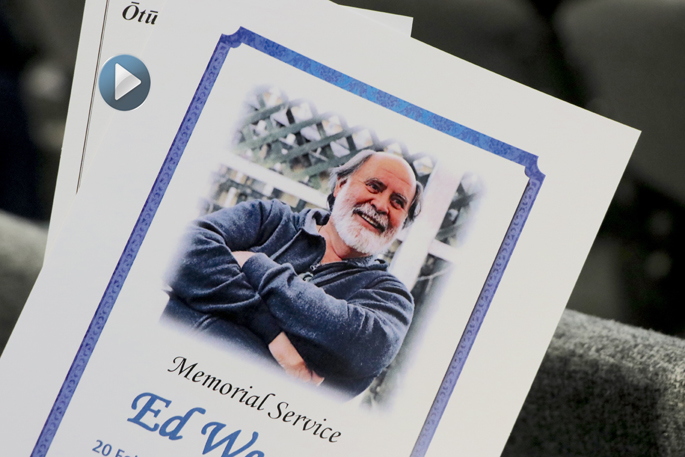 Click the image above to watch the video
Current and ex pupils, colleagues, friends and family filled the Otumoetai College Performing Arts Centre to celebrate the life that was Ed Weston.
A lot of emotion filled the room on Friday to remember Ed, a former English teacher of the college, as stories were told about the fun and laughter they once shared with a guy so many looked up to.
In January 2018, Ed was diagnosed with Mantle Cell Lymphoma - a non-Hodgkins Lymphoma.
Forced by ill-health into an early retirement from the job he loved, Ed was informed around September that his life expectancy would probably not extend much beyond Christmas.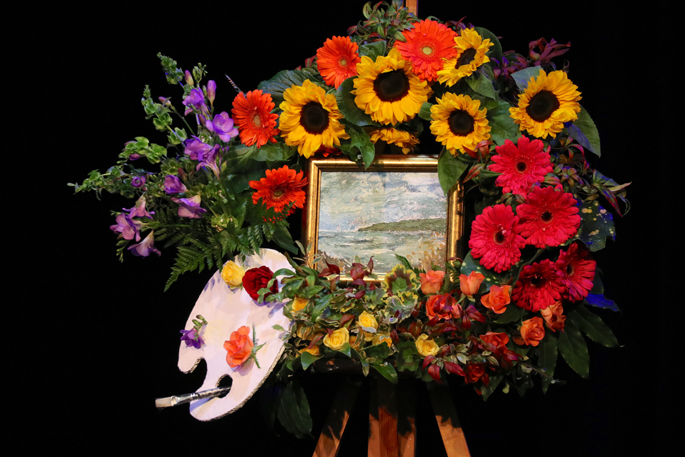 Flowers with some of Ed's art work that was on display during the memorial.
On June 18 2019, Ed lost his well fought battle with cancer – something that he referred to as his 'teacher'. He taught thousands of students during his 23 and a half years at the college but the thing that taught him the most about his life was his cancer.
Bruce Farthing, deputy principal of Otumoetai College says Ed desired to only grow young people.
"He never saw a classroom in front of him, he only saw individuals. He had a great memory and his interest in students went way beyond the classroom."
Those who knew Ed well, told stories of what he was like as a teacher, friend, or uncle.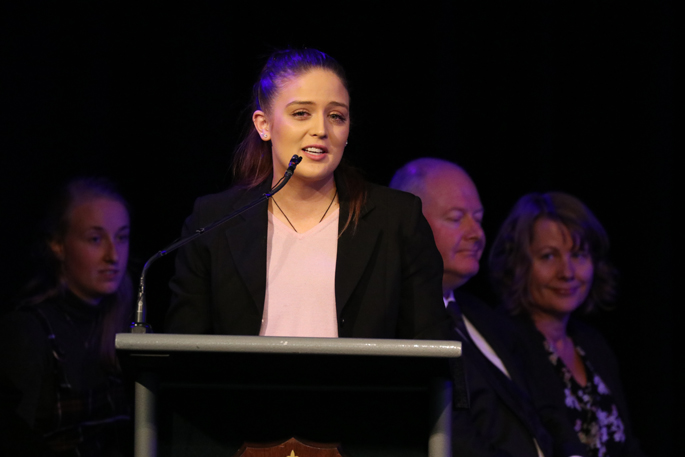 Ex-student Bolly Newton who spoke about her time as Ed's student.
Ex-student Bolly Newton says he was always a teacher right until the very end.
"His class was never boring and you knew you would never be a failure.
"He went the extra mile for all of us."
"Cancer may have been your greatest teacher, but you sure are mine," says Ed's niece Abi Wood-Bodley.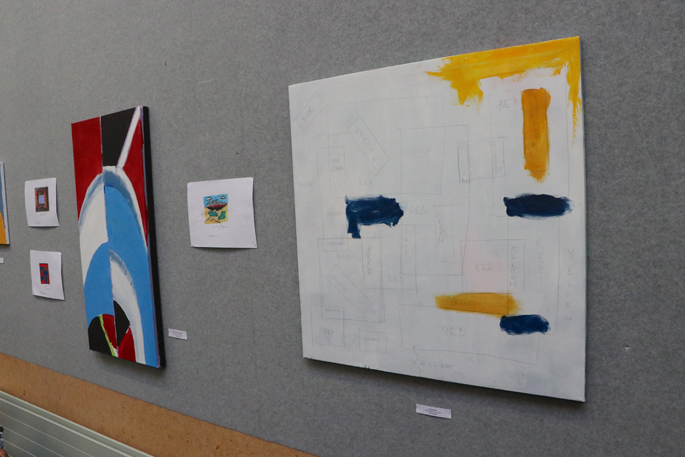 Some of the art work from the exhibition, some which is incomplete
Ed was a lover of his art, and dreamt of holding an exhibition of his work. Plans were already underway before he passed and the exhibition is still going ahead.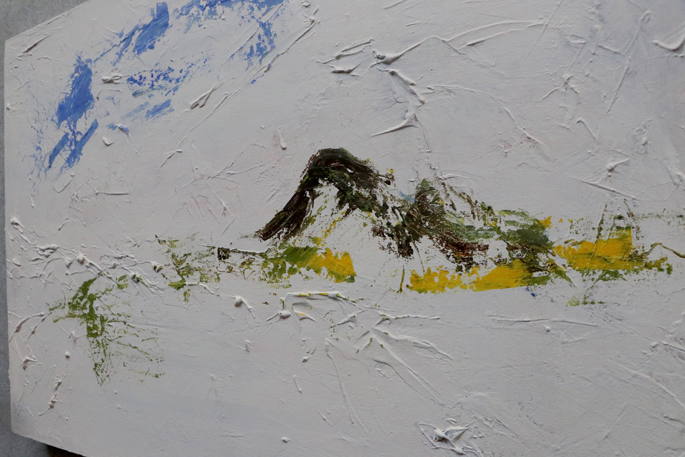 One of Ed's pieces of art. Painted in 2015 titled New Zealand Landscape.
Going Solo … Into the Landscape was formally opened on Friday with the exhibition continuing to be on display from Monday July 1 through to Thursday July 4.
"Ed, thank you for just being you," says Bruce.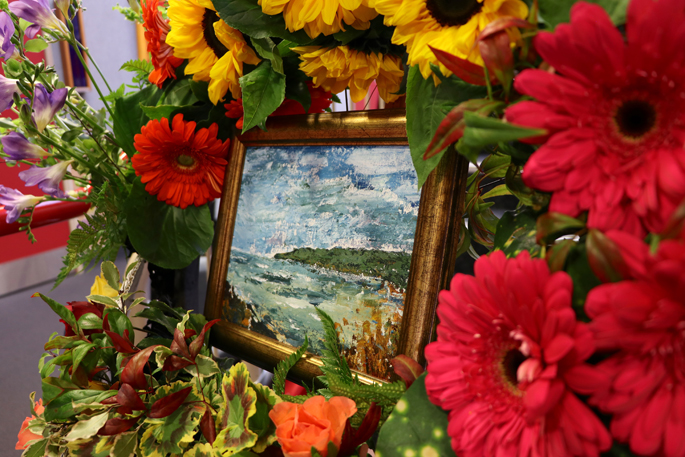 Flowers with some of Ed's art work that was on display during the memorial.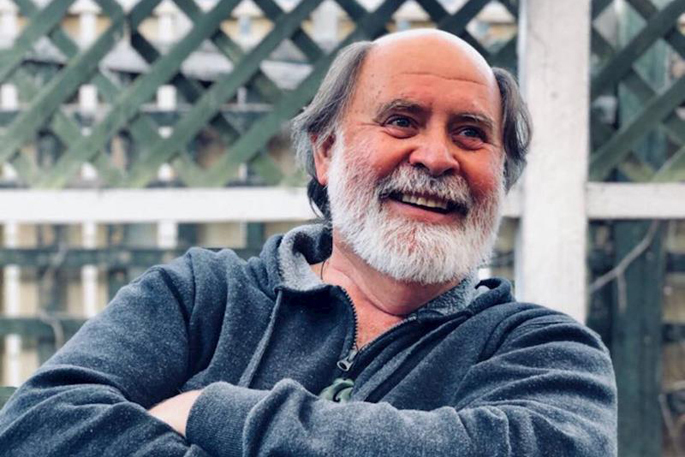 Ed Weston, who will be missed by so many.
More on SunLive...