White Island tsunami talk dispelled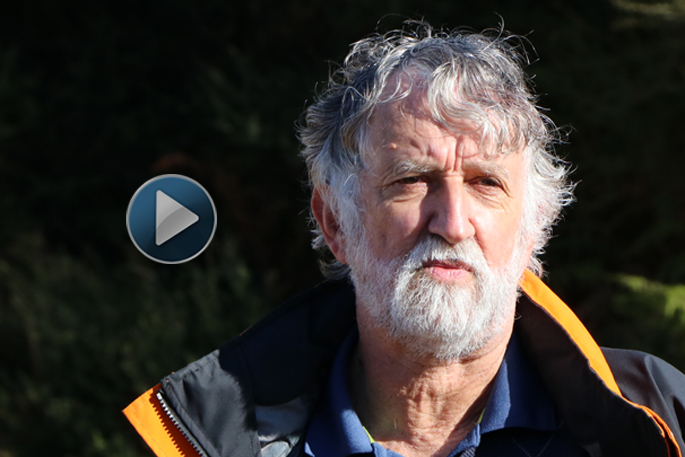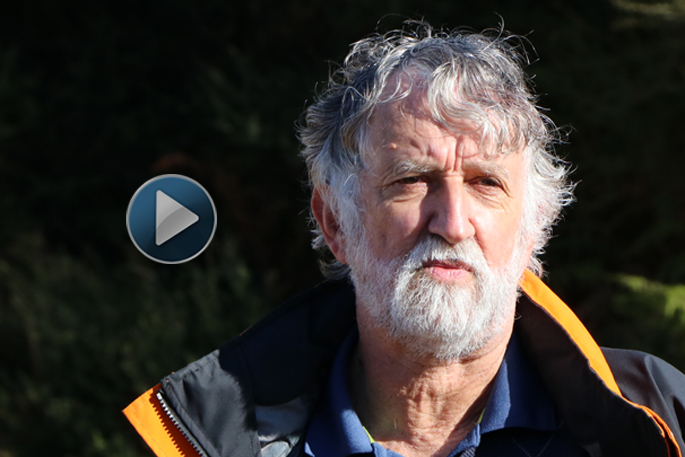 Click the image above to watch the video
GNS scientist Brad Scott is dismissing talks of a tsunami following any eruption at White Island.
One thing about White Island, he says, is that whatever activity is triggered, it had no effect on the mainland.
"No volcanic ash, no tsunami (tidal wave) deposits, nothing like that."
Brad says the only people likely to be affected, are those on the island.
Brad's comments come after White Island's volcanic alert level has been raised from 1 to 2 – meaning the island is more active.
GNS Science says a recent earthquake swarm near the volcano, which started at the end of May, promoted them to increase regular monitoring of the island.
"On a gas flight on June 26, we measured an increase in sulphur dioxide gas levels, an indicator of volcanic unrest.
"The observed gas level was the highest since 2013 and three times higher than was recorded in May 2019, which represents a significant change at the volcano. Our volcano experts increased the Volcanic Alert Level to 2 to reflect this change."
What is a Volcanic Alert Level?
Volcanic Alert Levels in New Zealand
A Volcanic Alert Level (VAL) is a scale from 0 – 5 that represents the official status of the volcano.
Volcanic Alert Levels have been used since 1994.
Most New Zealand volcanoes are currently at VAL 0, meaning there is no volcanic unrest. Ruapehu is at VAL 1 meaning minor volcanic unrest, and Whakaari/White Island is now at VAL 2 meaning heightened volcanic unrest with potential for eruption hazards.
Watch the video below on Volcanic Alert Levels in New Zealand to understand more.
What does this mean for the public?
A change in the VAL is a good time to think about what hazards there are at the volcano and if there is a chance you could be exposed to them. If you're planning to visit Whakaari/White Island there is information available about the volcano and the hazards on our websites here and here. Have a read of any updates we put on our website, information from local Bay of Plenty Civil Defence, and if you are planning a trip to the volcano, follow the instructions of the tour operator.
The most likely hazard from an eruption at Whakaari/White Island for people not at the volcano is ashfall. This is only a minor hazard for mainland New Zealand as ash from eruptions here normally travels east out to sea.
If you'd like to know more about what to do before or during a volcanic eruption in New Zealand, you can follow Civil Defence's get thru guide here. An eruption at White Island would likely not have any impacts on mainland New Zealand.
Does this mean Whakaari/White Island is going to erupt?
An increase in VAL does not mean that there is certainty that the volcano will erupt. It means that some of the indicators of heightened volcanic unrest have changed.
"We think it is more likely that it could erupt based on what we know about previous eruptions there and the normal levels of volcanic chemistry, gases, and volcanic tremor."
When did it last erupt?
Whakaari/White Island is currently New Zealand's most active volcano in New Zealand and it had a moderate eruption in 2016. Read more about that 2016 eruption here.
What does volcanic unrest mean?
It's the word we use for 'more activity at the volcano'. Heightened unrest means that we have observed more activity at the volcano than in recent months or years. The volcano is not currently erupting.
What monitoring are we currently doing of the volcano?
GNS Science regularly monitor Whakaari/White Island to understand what is happening there using many techniques. The three primary ones are seismic activity, water and gas chemistry, and ground deformation. This page explains in more detail how we monitor volcanoes in New Zealand.
The team will be heading out again soon to conduct another gas flight.
The volcano team and the National Geohazards Monitoring Centre continues to closely monitor Whakaari/White Island for further signs of activity.
More on SunLive...