BOP occupants evacuated as mud pool erupts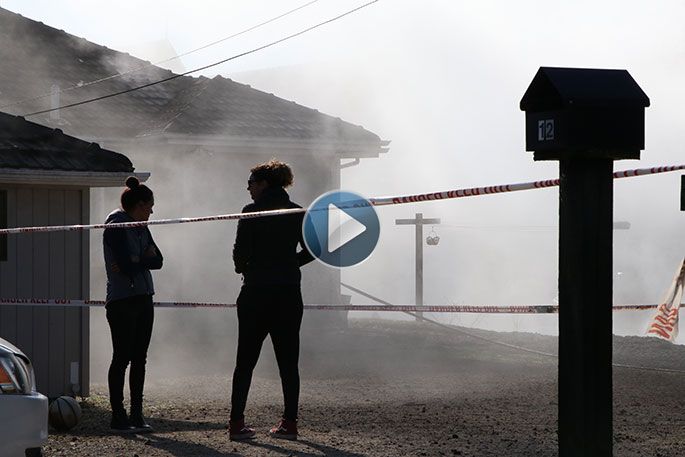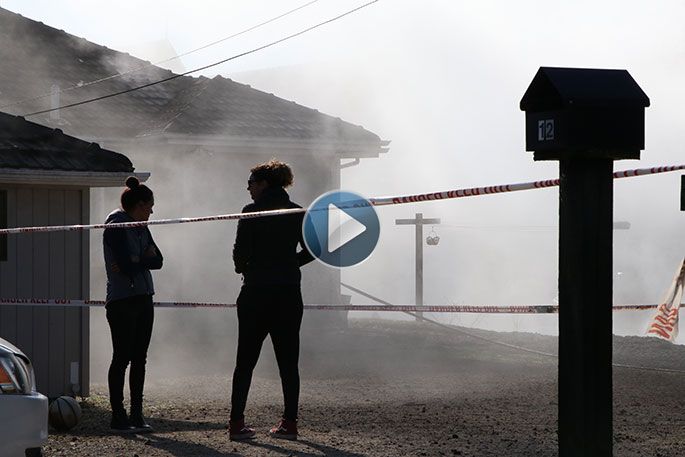 Click the image above to watch the video
The mud flow on Meade Street in Rotorua continues unabated – and it's not disappearing any time soon.
Today, GNS scientist Brad Scott and geothermal inspector Peter Brownbridge confirmed the fumarole, which was reported on Tuesday, has widened.
The pair said at an onsite news conference that they hope the eruption will in time abate.
Yet there were few immediate signs that the eruption was anything other than bellicose, though it is intermittent.
At times, it looked furious and loud and not yet in a mood to relax, to the fascination of bystanders over the last two days.
Peter confirmed the occupants of the house in 12 Meade Street had now been evacuated.
The slit on top of a chine, the most significant geothermal conniption, had extended south towards a shed, the piles of which were now shaky.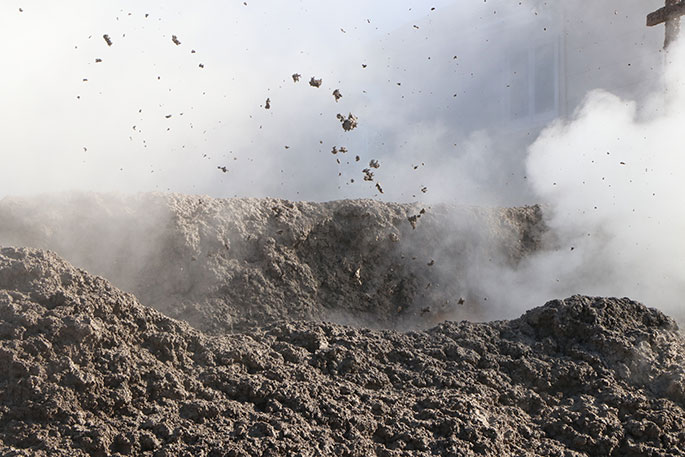 "It's particularly working its way to the south towards the garage," Brad Scott says.
In some ways, he says, the shift was expected.
"When we first came down here, the thing was erupting … at a 45 degree angle. You could see cavity was being created and there were cracks at the top of the cliff; that area has now subsided and the feature's moved along to the south."
To a question, Brad Scott says it's going to be "around for a while".
The area of activity is constrained to around 15-20 metres from the point of the fumarole.
"We're not aware of any other changes anywhere else," Brad says.
The area, he says, would "pretty much look after itself" – a status quo position. Nor were neighbouring properties imperiled.
The area had been fenced to keep the public away, but this did not stop the curious – "a couple of guys from chucking rocks" into the fissure.
The Whakarewarewa site had a long history of geothermal activity over the last 15 years though Brad says the present eruption was anomalous.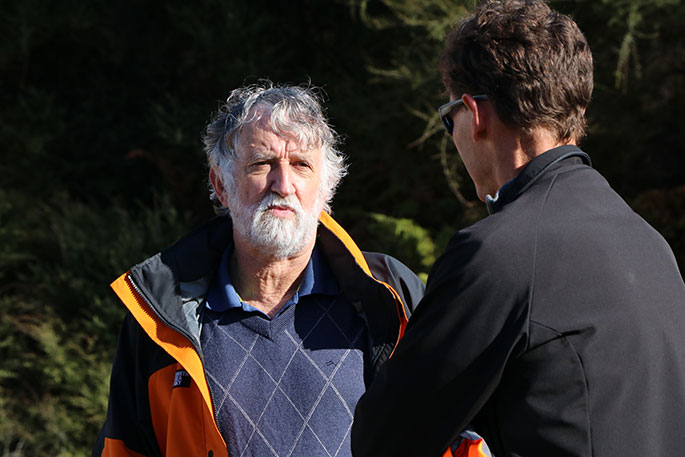 GNS scientist Brad Scott.
It would kill of the vegetation, cool down over three years and heat up.
Peter says since Wednesday, a "bit more" ground had collapsed, confirming Brad's view.
"They've lost quite a bit of land last night," Peter says. The tenant had "completely" evacuated. The power was turned off.
Before today's media huddle, workmen removed two large gas bottles from the Meade Street property.
"We're now making it as safe as we can – we'll sit tight and see what happens," Peter says.
Should the eruption not stop, more ground collapse is likely. "In that sense, we're a bit concerned about the sheds."
Advice had also been sought about moving the shed but it was not a practical proposition.
"We're trying to get hold of the owner at this stage to see what we can do about getting it removed or demolished before it falls into the hole."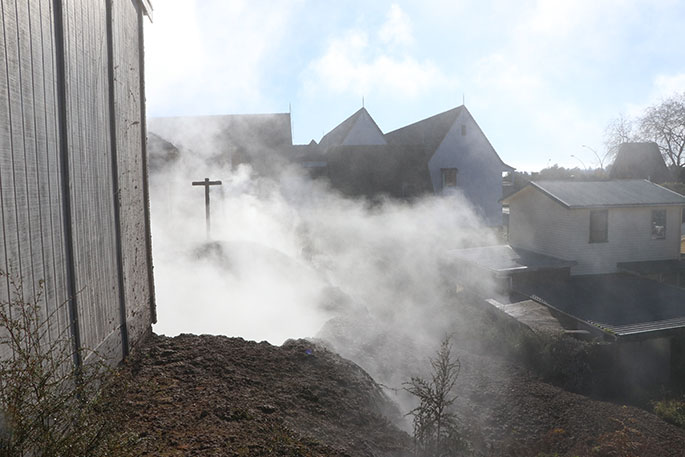 More on SunLive...