Western Bay residents to expect rates rise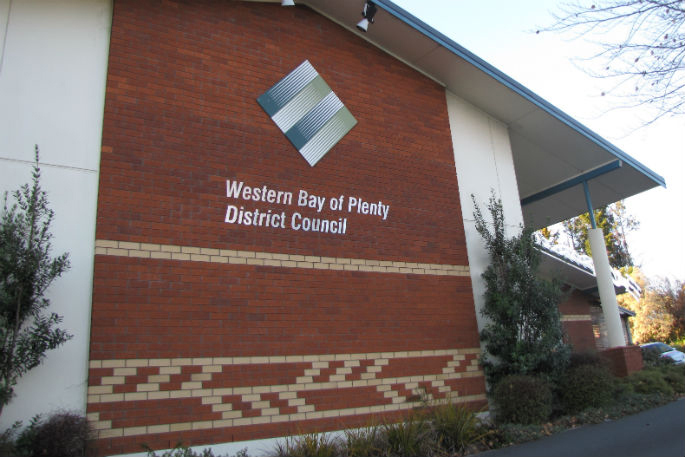 Western Bay of Plenty residents are expected to see an average rates increase of 3.1 per cent after the council adopted its 2019/20 Annual Plan yesterday.
The council says the rise is slightly less than last year's increase of 3.6 per cent.
The increase, of which inflation accounts for 2.2 per cent maintains Council's Long Term Plan pledge to keep total rate increases below four per cent for existing ratepayers over the 10 years from 2018-2028.
Mayor Garry Webber says the 3.1 per cent increase will enable council to continue managing its operational and capital works programme while maintaining its level of services to communities.
"Council has kept ratepayers' demand for a minimum rate increase top of mind during its deliberations.
"To achieve this we have reviewed our planned capital expenditure programme and reduced the general contribution to servicing debt from $1 million to $750,000 for 2019/20. We have also reduced targeted rates for water, wastewater and stormwater from three per cent to two per cent.
"This careful budget shows a council in control of its spending but also ensures we have some borrowing headroom for unexpected events.
"We are always mindful of those on fixed incomes who find their rates difficult to meet. To that end I have been urging other mayors to press central government for a higher rates rebate to help people who may struggle to pay their rates."
In the 2019/20 year, council will collect $64.34m in total rates. This comprises District rates of $39.71m, community board rates of $428k, water treatment and supply of $6.52m, wastewater of $10.89m, stormwater of $4.36m and other targeted rates of $2.44m.
Items included in the 2019/20 budget that reflect the rates increase of 3.1 per cent are:
Kerbside rubbish collection service:
This year council will spend $100,000 to procure services in preparation for the implementation of the council-contracted rubbish collection service due to start in 2021.
Rural drop-off depots:
Council will spend $93,000 to set up one trial location in the eastern end of the district to assess people's interest in using such facilities. While the location is yet to be finalises it will be based on providing the greatest opportunity to reduce travel times to recycling facilities.
Debt management:
Reduce ratepayers' contribution to council's interest/debt repayment to $750,000 from $1 million for 2019/20. This reflects council's lower trending debt profile while recognising a certain level of debt is appropriate for 'intergenerational equity' in funding key assets. This debt repayment is reviewed annually. Council's net debt is currently forecast to be below $90m at the end of this financial year.
Targeted rates for wastewater, stormwater and water:
The targeted rates increase for wastewater, stormwater and water will be reduced from three per cent to two per cent. This results in a reduction in the rates requirement of $208.955 in the 2019/20 Annual Plan and the benefit will be spread across all ratepayers connected to these services.
Targeted Rates:
Council is introducing some new targeted rates for wastewater schemes in Ongare Point and Te Puna West and for water supply in Black Road and Woodlands Road where the network has been extended to service properties. These rates will cover the funding and affect only those connected to the scheme.
KiwiCamp:
Council will set aside $90,000 for the required consents and connection services for this facility. Council has an agreement with the Ministry of Business, Innovation and Enterprise to install a KiwiCamp facility in Waihi Beach for the 2019/20 summer holiday season.
No 1 Road walkway/cycleway:
Council has approved $600,000 funding for a 3.2km gravel walkway up No 1 Road to Trevelyan's pack house. This is deemed a necessary safety work due to the high number of seasonal workers employed by the pack house. Council will fund $294,000 from the existing district walking and cycling budget and loan fund the project over 10 years at $40,760 a year, with a contribution sought from other sources. NZTA subsidy contributes $306,000.
Freedom camping:
Council will add $26,000 to its budget for freedom camping monitoring, taking the total up to $50,000 over the summer period.
More on SunLive...