Opinions voiced on mayoral candidate session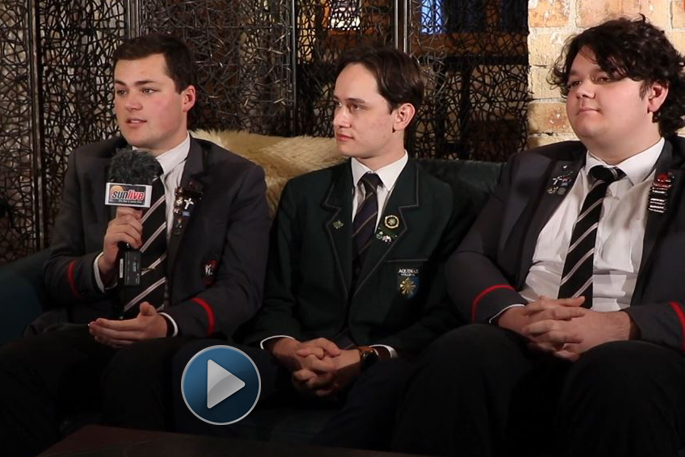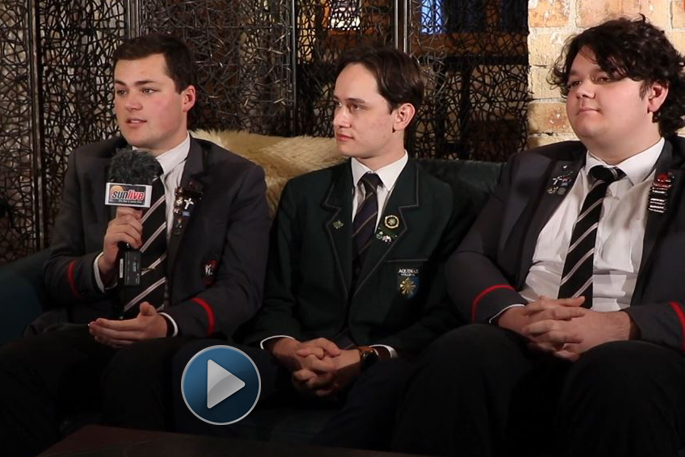 Click the image above to watch the video
Three Tauranga Secondary students are unhappy after attending mayoral candidate Tenby Powell's voices of the future session at Otumoetai College on Friday, June 21.
Louis Donovan and Samuel Taylor of Mount Maunganui College, and Ben Sokimi of Aquinas College voiced their opinions to SunLive as they felt misrepresented during the session, which was aimed to spark conversation between the students, while Tenby acted as a facilitator.
Going into the session, Louis says he was rather excited.
"He's (Tenby) a candidate who's reached out and obviously wants to listen to youth concerns and opinions, and developing his election platform I guess.
"I was looking forward to hearing, meeting with other student leaders, discussing the election that's going to be coming up, and seeing what sort of proposals he would be bringing to the table."
Ben, from Aquinas College, says he was expecting an 'open and honest' conversation around youth issues going into the election, and he says what they got was anything but.
"What we got was a conversation which was largely led by Tenby, around issues that we see cropping up into the future, and what our vision for Tauranga is in 2043.
"I think he did do his best to run a conversation around issues that were important to youth, but I think it wasn't what it could've been.
"What would've made it better was more council and mayoral candidates there, we could have had a more wide ranging conversation, and perhaps a conversation in how youth enrol to vote and how single transferable vote works."
Samuel Taylor says he and other students walked away from the session feeling 'disenfranchised', and some people 'felt like pawns in a publicity game'.
"I think it could have been a considerably better event, had it actually focused on a) the here and now and b) how to vote and how we can make the system more accessible for young people and all people alike."
Tenby says he is alarmed at the student's opinion, as he says the session was about understanding their needs.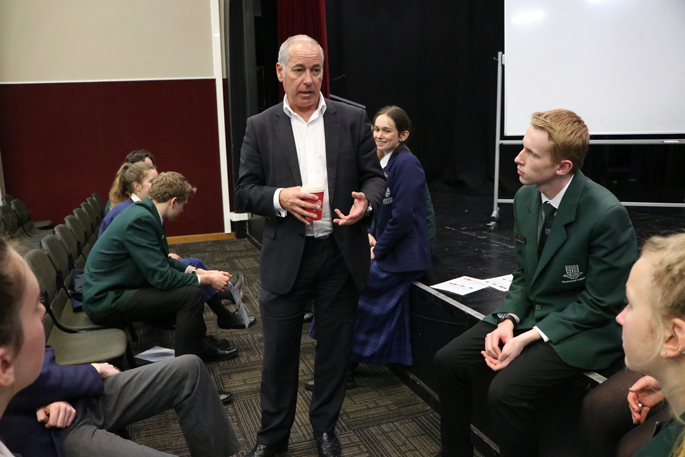 Mayoral candidate Tenby Powell at the voices of the future session. Photo: Daniel Hines/SunLive.
"From the whiteboard session we did, we talked about issues that are important, and the session was incredibly positive.
"I've done a lot of facilitation at a very senior level, all over the world actually, and this was one of the best sessions and I'm really surprised this is being politicised by them.
"I mean, the reality is, the moment I step out the door, there could be suspicions about my political motivations, but let's be honest, I'm in a campaign here, I'm running for mayor of Tauranga, so I'm wanting to engage with all people from all walks of life, to ensure that I understand their issues, their views and their feelings about the city.
"I'm doing it with the people who are most vulnerable: the homeless people, I'm doing it with senior business leaders, I'm doing it with everybody including our students, and that particular week I also spent time with wonderful Project K people, the Kiwi Can people with intermediates."
Tenby says at the voices of the future session, he ran a whiteboard session, taking note of what the students deemed to be important, including transport, culture, social, conferences, infrastructure and mental health.
Another exercise Tenby ran, which he believed was successful, was giving the students a chance to come up with newspaper headlines for The Weekend Sun in the year 2043, and he says he was amazed by some of the responses.
"Like Tauranga holds the Commonwealth Games, Tauranga is now carbon neutral, so I gave them every opportunity to express their feelings, and I thought it was a really useful exercise, and some of the Otumoetai teachers stayed for the entire sessions as they were captivated by it."
More on SunLive...