Attempted break-in ends with car crash in Tauranga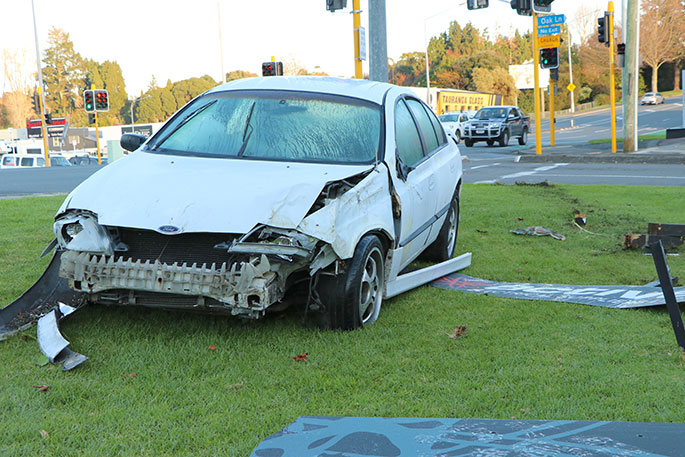 An attempted break-in at a Mount Maunganui business ended up with a car crashing in Judea.
The corner of Tauranga Boxing Gym and a palm tree are worse for wear this morning after a car crashed into both overnight.
A message to SunLive says it looks like "someone has tried to take out the front corner of Tauranga Boxing Gym" on Waihi Road, by the lights.
"They have also managed to do a good job on large palm tree and is looking a mess."
A police spokesperson says the incident unfolded when police were called about 12.10am following a report of an attempted break-in at a business in McRae Ave, Mt Maunganui.
"The offender/s fled the scene in a vehicle, and police tracked it through intel.
"It was discovered the car had crashed in Judea, on Birch Ave."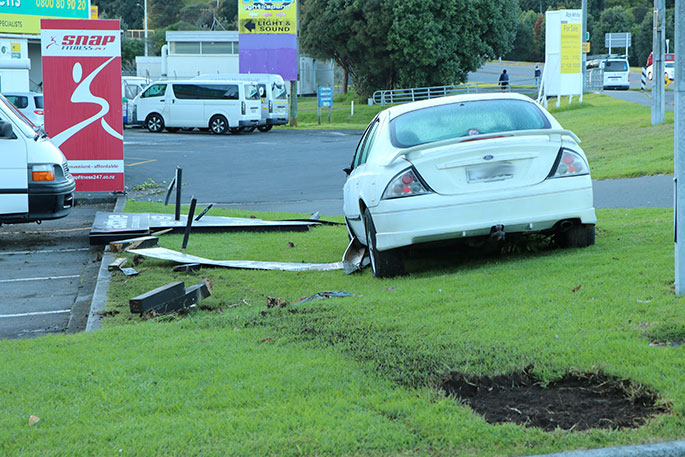 Police called out a dog team and an alleged offender was tracked and arrested on Montgomery Road.
"A 35-year old man is due to appear in Tauranga District Court today for an outstanding arrest warrant.
"Enquiries are ongoing."
People with information about the incident can contact Tauranga Police Station on 07 577 4300.
Alternatively, information can be left anonymously via the Crimestoppers 0800 555 111 line or non-emergency information can be called to the police's 105 number.
More on SunLive...