Tinetti refuting Bridges' household claims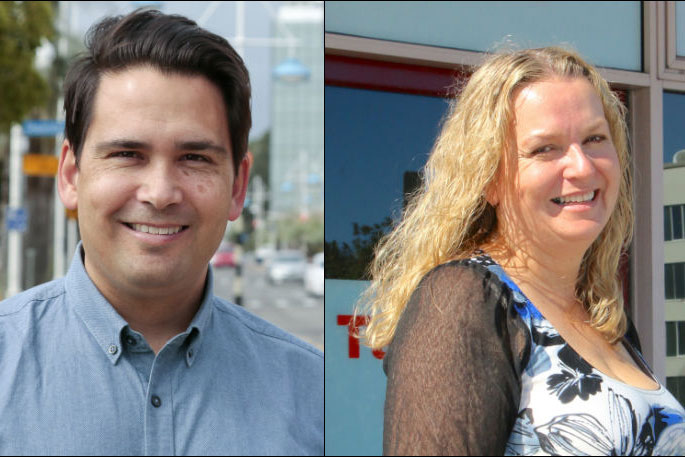 Tauranga Labour list MP Jan Tinetti is refuting claims that NZ households are worse off under the Labour-led government.
National is saying that Kiwi households will pay $7000 more in tax over the next four years because of Labour's policies.
"Kiwi households will be $1750 a year worse off on average because of the taxes being piled on by the Labour-led Government," says Leader of the Opposition Simon Bridges.
Jan says the Wellbeing Budget is the latest example of how this Government is taking a long term view to improving the wellbeing of New Zealanders.
"That means taking action on mental health, on creating jobs and boosting wages, and on education.
"We are doing what needs to be done to address the day to day concerns faced by Kiwi households."
But Simon says since coming into power, the Government has increased fuel taxes three times, added on a regional fuel tax in Auckland, introduced ring fencing of losses, an Amazon Tax, GST on overseas roaming, extended the bright-line test, increased Worksafe levies and cancelled tax relief.
"When you add all of these taxes together and take into consideration the cancelled tax relief, Kiwi families are looking at $7000 out of their pockets over four years. That does nothing to increase the wellbeing of an average family.
"The economy is continuing to weaken because of this Government's poor policy decisions. The cost of living is increasing, rents are up an average of $50."
Jan says New Zealand has a few big long-term challenges.
She says the housing crisis casts a long shadow.
"We are confronted with the legacy of a decade of underinvestment in our schools, hospitals and infrastructure. Over that time the gap widened between the haves and have nots, we saw kids living in cars, and the pollution of our waterways.
"These challenges don't get fixed overnight, but I want to talk about the many things the Government has already done which are making a big difference in New Zealanders' lives. "
Since Labour took office, Jan says 70,000 more New Zealanders are in work and they're getting paid more for it.
"We raised the minimum wage by $1.20, to $17.70 an hour, giving 209,000 people a much needed pay rise. Unemployment is down to 4.2 per cent, a sign of a productive economy which more people are sharing in.
"We've also made it easier for many thousands of people to pay the bills, with the Winter Energy Payment."
This helps 700,000 of the most vulnerable New Zealanders keep the heat on over the winter months.
For 600,000 Kiwis, doctor's visits are now $20-$30 cheaper. And we've extended free doctor's visits to under 14s.
"We've also reduced the costs of sending kids to school. For many parents, school donations and NCEA fees can be a real struggle," says Jan.
"We've removed NCEA fees, and we're getting rid of school donations for decile 1-7 schools.
"This is on top of the other work we're doing to make it easier to raise a family. Our Families Package will boost the incomes of 384,000 people by $75 a week when fully rolled out.
"Our Best Start Payment makes life easier for parents with new-born babies, with 65,000 families $60 a week better off. 50-74,000 children will be lifted out of poverty through our Families Package and the Wellbeing Budget."
All these initiatives mean more support for Kiwi families, says Jan.
"New Zealanders understand that, which is why two-thirds of Kiwis agree we're on the right track. No amount of negativity and selective accounting from National will change that.
"I am proud to be part of a Government that is looking after all New Zealanders.
"Our government is reducing unemployment and boosting incomes. We're making it easier to access healthcare. We're taking mental health seriously, making it cheaper to send kids to school, and helping Kiwis pay the bills.
"There is more to fix, but we are getting on with the job."
More on SunLive...