Rahui placed as police search for missing boatie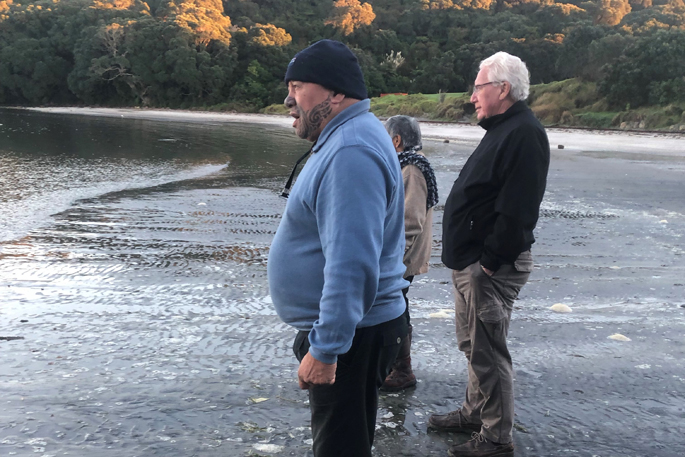 A rahui is in place around the Bowentown Channel as police continuing to search for a missing boatie.
Police were notified about the missing man after a dinghy was found drifting off shore from Pio Road in Bowentown on Monday.
Police, Coastguard and a rescue helicopter are assisting in the search for the man who had been the sole occupant of a dinghy, says police search co-ordinator Sergeant Vince Ranger.
"The search began on Monday with an aerial sweep by the Eagle helicopter and a harbour search by the Coastguard."
Shaan Kingi says the rahui has been placed on the area by Tangata Whenua marae of Otawhiwhi, Tuapiro and Te Rereatukahia extending from Tanners Point to the mouth of the Bowentown Heads as far as Katikati.
"The collection of shellfish and all fishing is prohibited and is expected to be enforced for a week from after Wednesday, June 26 until the expected recovery.
"This is to show respect for the family and to maintain customary practices."
If anyone has questions in regard to the Rahui, contact Shaan Kingi on 0274532983 or contact the Waihi police station.
More on SunLive...