Police announce firearms collection events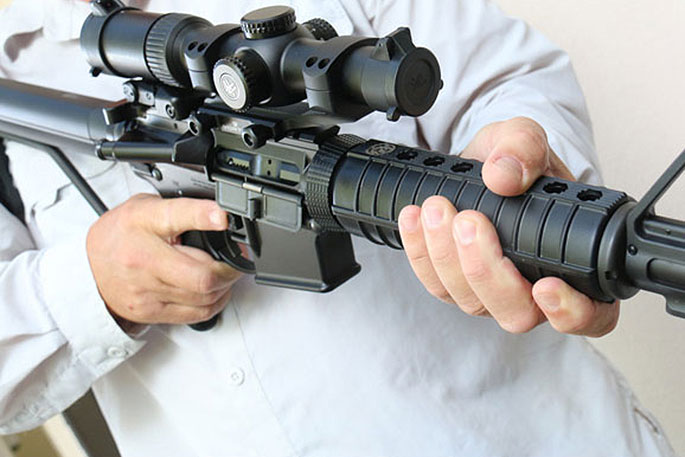 A list of collection events for the firearms amnesty and buy-back period is now available on the police website.
Around 192 events – including 11 in the Bay of Plenty Police District - will be held within the first three months across the country - in cities, towns and rural communities - in a variety of venues.
The list on the Police website is for collection events for the next 3 months, with more dates to be added soon right up until the amnesty stops on 20 December.
"We've ensured that the collection events are held at a range of venues within Police districts, across as many weekends as possible," says Deputy Commissioner Mike Clement.
"We want to make it as easy as we can for people to do the right thing and hand-in their firearms.
"As police prepare for these collections events, we can assure the public that these events are well planned with strong safety measures in place that will allow people to hand in their firearms in an efficient manner.
"The Police website will be regularly updated and it is important people check it often for updates."
It also has all the information people need to prepare to attend a collection event.
Most importantly, remember to complete the online notification form, says Mike.
"It's Police preference that firearm owner's hand-in firearms at these collection events.
"However, we also want to make it as easy as possible for people to hand-in a firearm if they can't make it to a collection event.
"Please check the Police website for other options."
A list of retailer and dealers – who will be able to collect firearms on Police's behalf – will be announced in the coming weeks.
Details of the dates and locations of the collection events can be found here: https://www.police.govt.nz/advice/firearms-and-safety/changes-firearms-law-prohibited-firearms/local-collection-events-amnesty
Other guidance about how to prepare for the buy-back is attached by way of a diagram. It was previously released here: https://www.beehive.govt.nz/release/firearms-buy-back-scheme-strikes-fair-balance

Date

Local Collection Point

Address

Operating hours

19-21 July 2019

Ohope Hall

Bluett Road,Ohope

9am - 1pm

26-28 July 2019

Taupo Vintage Car Club

Hickling Park, Taupo

9am - 1pm

2-4 August 2019

Te Puke Sports Club

Atuaroa Road, Te Puke

9am - 1pm

9-11 August 2019

Rotorua - International stadium

Devon Street, Rotorua

9am - 2pm

16-18 August 2019

Tokoroa Cricket Club

56 Mossop Road, Tokoroa

9am - 1pm

23-25 August 2019

Kawerau - Firmin Lodge

Waterhouse Street, Kawerau

9am - 1pm

30 August-

Tauranga - Stadium Lounge

Bay Park Tauranga

9am - 1pm

1-Sep-19

6-8 September 2019

Waiotahi Settlers Hall

9 Waiotahi Valley Road, Opotoki

9am - 12pm

13-15 September 2019

Rotorua -International Stadium

Devon Street, Rotorua

9am - 2pm

20-22 September 2019

Murupara Sports Pavilion Hall

48 Pine Drive, Murupara

9am - 1pm

27-29 September 2019

Tauranga Stadium Lounge

Bay Park Tauranga

9am - 1pm
More on SunLive...