Mrs Fathers ruffling feathers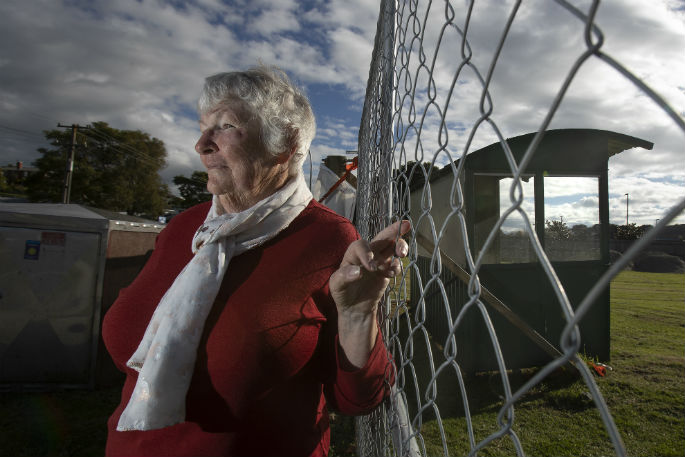 The saga of the Bureta bus shelter that isn't, but should be, according to one "annoyed" ratepayer, continued to fester this week… from a small Roderick Street home unit all the way to the inner sanctum of city hall.
"We are aware of Mrs Fathers' request for a bus shelter," said the latest Tauranga City Council email response to last week's Weekend Sun story. "She has approached us a number of times asking for a bus shelter."
A number of approaches over a number of years – more than ten years in fact.
Kathy Fathers, who lives in Roderick Street, claims council promised her a bus shelter so she could travel to town without getting a wet hide. And now she's calling in that promise… again.
"I have been banging on about it, with absolutely no joy."
Kathy wants a shelter at any one of three bus stops in her neighbourhood – Goods or Milton Road or outside Countdown in Bureta Road. After 32 years in the 'hood', the 76-year-old is fed up waiting in the rain for a bus.
And she has made a promise to the council in return.
"A shelter please then I will shut up and go away."
Not that easy apparently. Because due to the Local Government Act, the council must consult with the community once it has received a request for a bus shelter and are considering putting one in place.
"In this specific case we have received pushback from multiple residents in the past, with them objecting to a bus shelter," says the council's traffic safety and planning specialist, Wayne Thomspon.
Nonsense, says Kathy. "That excuse is not valid. When I canvassed the neighbourhood, I asked if council had asked them for permission to put a shelter outside their properties. No one had been asked."
Mrs Fathers says she asked residents near both stops - Milton and Good Roads. "And I found one at each who didn't object. Someone at council knows that as I passed the information on."
One of those residents in Milton Road lives just one property up from the bus stop. "He's happy to have the shelter outside his house, but he's never been asked."
After the toing-and-froing, the TCC's Wayne Thompson is reassuring without promising.
"With the new bus routes, we'll review the current bus stop shelters and plans for new bus shelters. From July onwards we will be processing all requests from our community for potential new shelters."
And that includes the request from Mrs Fathers.
"But before we make any final decisions on bus shelters, consultation needs to be undertaken."
Kathy, for her part, is unconvinced she will ever get a shelter for the neighbourhood. However she is ever hopeful.
"I am hoping others who use the stops will write to the editor of The Weekend Sun supporting – or not – my request."
The TCC's Wayne Thompson says it's good to note that they receive approximately 40 requests for bus shelters each year.
"We are able to place approximately ten, which means we are always oversubscribed," says Wayne.
The Weekend Sun will stay across this story so watch this bus stop.
More on SunLive...