Council to decide on Kulim Park funding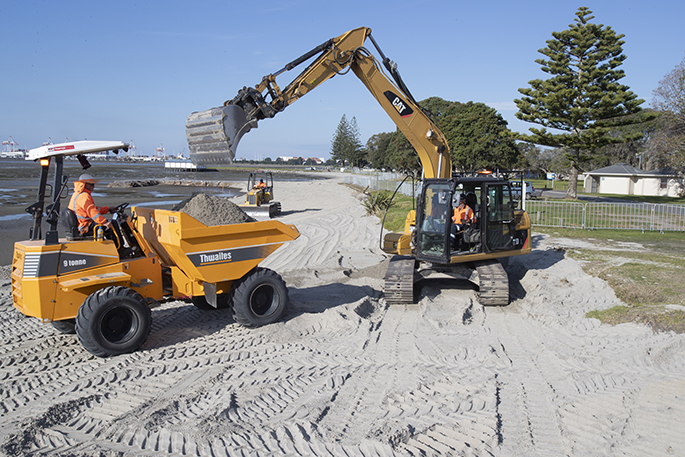 Elected Members will decide on Thursday, June 27 whether to approve an additional $1m in the 2019/2020 Annual Plan for the Kulim Park redevelopment.
On Tuesday, Council staff told the Project, Services and Operations Committee (PSOC) that the project needed additional funds to reintroduce elements to the design that reflect both the concept scope shared with the community during consultation, and the recommendations outlined in a New Zealand's Parks Agencies Managers Group peer review.
The funding would also be used for a final round of community engagement.
A design concept for the redevelopment of Kulim Park was developed in 2017/2018, following consultation with the community. The tender price received for a full realisation of the design was $695,000 more than the original budget.
Bureta residents addressed the Council's Community and Culture Committee in February 2019, saying the redevelopment plan was flawed, not fit for purpose and over budget.
A reduced scope was agreed on with the tenderer that removed or changed the specification of some elements to allow the project to be delivered within the original budget.
Following a project review by Max Pederson Consulting (MPC), the redevelopment was put on hold earlier this year. The PSOC meeting on May 22 2019 resolved that an additional budget of $695,000 would be made available for the Kulim Park redevelopment project, on top of the current remaining budget of $1,086,812, which includes a $266,000 transportation budget. Whilst this supplemented budget would cover the original tender price received for the full scope of works, an additional $305,000 is required to cover non-tender costs such as contingency, a further round of consultation and additional professional services, bringing the total additional budget required to $1m.
The additional funding would come from historic development contributions. Development contributions are fees used to fund the infrastructure required as the result of the growth of Tauranga City.
More on SunLive...