Toi Ohomai backs future female leaders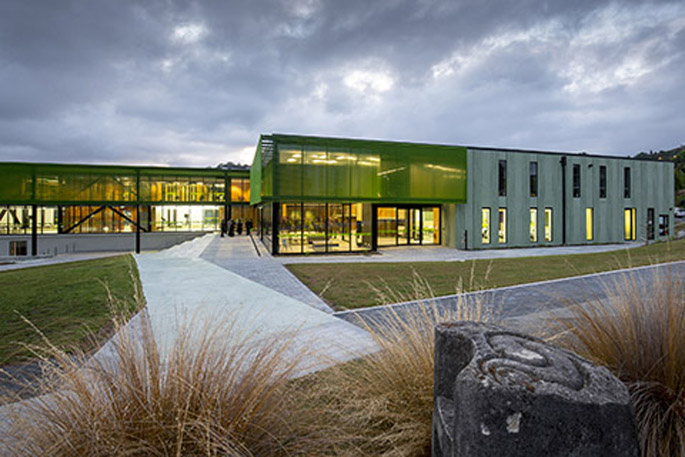 Today, Saturday June 22, more than 200 of Bay of Plenty's brightest young female minds are converging on Toi Ohomai Institute of Technology's Mokoia Campus for Wahine Kakano – a festival aimed at growing the next generation of female leaders and thinkers.
Toi Ohomai chief executive Dr Leon Fourie is delighted the institute is sponsoring the festival and supporting highly valuable initiatives that promote women's achievements.
"At Toi Ohomai, we're passionate about providing innovative educational opportunities to ensure our wahine and their whanau are empowered when choosing their life path. We're excited about hosting this Wahine Kakano event and supporting the next generation of female leaders and thinkers to forge their careers."
The aim of the festival is to equip young women, aged from 16 to 22, with skills and confidence as they take on careers, gap years or further study.
Held across two days in two locations, the event includes warts-and-all conversations with a range of speakers including Jess Quinn, Meg Annear, Golriz Ghahraman, Grace Palmer, Miriama Kamo, Alison Mau, Adrienne Whitewood and Cian White, who will share their own experiences of the challenges they faced and how they overcame them.
Festival organiser Lizzie Marvelly says one of the main questions young women struggle with is: 'What am I going to do with my life?'
"We're hoping to shed some light on that question by sharing the experiences of other women who are navigating through life's uncertainty, expectations, and pressures.
"Our fantastic line-up of speakers will be covering a huge range of topics including innovation, the future of work, sustainability, relationships, adulting, authenticity, diversity, and inclusion.
"This event truly has something for everyone and we're incredibly excited to be playing a part in preparing these strong, smart and capable young women to take on the challenges of the future."
Lizzie says following the festival's success in Auckland last year, organisers are excited to be also taking Wahine Kakano to Rotorua this time around.
"We want young women right across Aotearoa to be able to freely express themselves, share ideas, engage in challenging conversations and be part of a growing community of confident and strong women. That's what Wahine Kakano is about."
Toi Ohomai is joined in its support of the Wahine Kakano festival by the Human Rights Commission, Maori Women's Welfare League, and the National Council of Women.
It's also proudly sponsored by Countdown, Ngati Whakaue, AUT, Spark, the Rotorua Energy Charitable Trust, the Ports of Auckland, Simpson Grierson, and Rotorua Lakes Council among others.
The festival will be held at Auckland University of Technology's City Campus on Monday June 24 as well as at Toi Ohomai Institute of Technology's Mokoia Campus in Rotorua on Saturday June 22.
For more information go to: www.wahinekakano.co.nz
More on SunLive...