Toi Ohomai launch new enrolment portal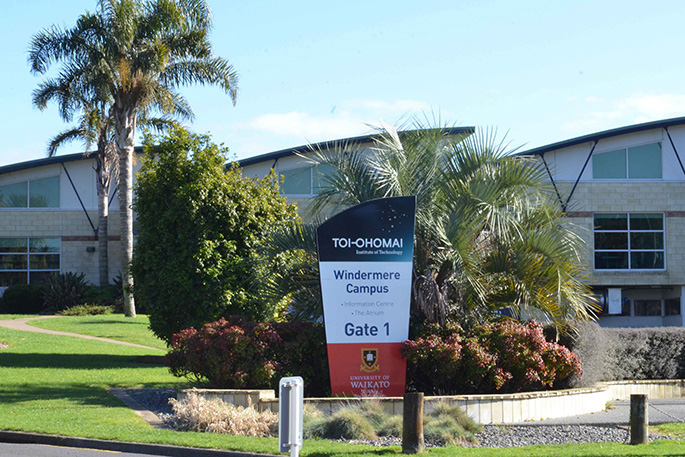 Toi Ohomai Institute of Technology has launched its new online enrolment portal in a bid to make it easier for new and current students to sign up to study.
The My Enrolments online portal took 12 months to develop and was launched earlier in June.
It provides enhanced accessibility for students and includes a fully interactive online application form for domestic learners, dynamic application progress tracking and a document upload repository.
It also allows students, staff and applicants to receive automated notifications throughout the enrolment process, and more functions will be added to the portal in the future.
The portal can be accessed online and can be used by anyone wanting to apply online for courses offered at the Institute's Tauranga, Rotorua, Whakatane, Taupo and Tokoroa campuses, as well as those wanting to study extramurally.
The project was a collaboration between Toi Ohomai and the Tribal Group, a pioneering world-leader of education software and services.
Toi Ohomai Executive Director of Student Engagement and Experience Patrick Brus says the release of My Enrolments is excellent news for anyone wanting to enrol in courses.
"It's a massive milestone for our institute and I'm looking forward to seeing our next cohort of students using the portal to enrol very soon. Congratulations to everyone involved."
Toi Ohomai Head of Information Technology Rabindra Das says it was a huge effort from everyone involved in the project, from the initial Design Thinking phase through to the final testing phases, now the institute and future students will benefit from that hard work.
"We had 62 online applications in the first two days. Feedback has been overwhelmingly positive from students and even from a few parents on the portal's ease of use. Well done everyone!"
Tribal New Zealand General Manager Steve Exley says the project's success was due to ongoing collaboration and synergy between the project team.
"We are thrilled to have worked with Toi Ohomai on this transformative project. Thanks to the project team from both Tribal and Toi Ohomai.
"We are looking forward to the next project phases, which will include an online application capture form for international learners, online graduation ceremony selection and fees payment, as well as direct enrolment and fees payments for short courses."
More on SunLive...