Senior students 'voices of the future'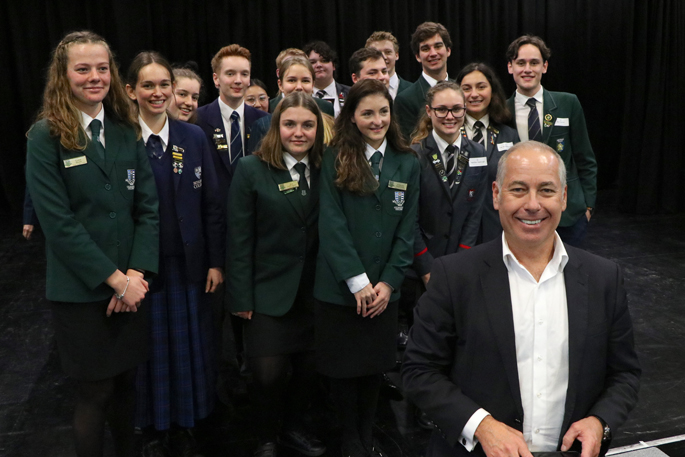 Tauranga senior secondary school students attended a voices of the future brainstorm session at Otumoetai College today to learn more about local and political issues.
Mayoral candidate Tenby Powell facilitated the session, and he says Tauranga students are disengaged from their city, and the voices of the future session is a great chance to hear from the students.
Tenby serves on the APEC Business Advisory Council, and he says APEC have a similar programme which engages with graduate students from around the world to brainstorm ideas and contribute to the thinking of the Asia Pacific Region post 2020.
"I am confident that these bright young high school students will give us the same high quality level of thought leadership for Tauranga and the Bay of Plenty Region as we get from grad students for the APEC Region.
"Issues of sustainability, eco-friendly multi-modal transport options, global warming and the environment are all things that greatly concern today's youth. As a mayoral candidate I want to ensure their voices are heard as part of my policy development."
Tenby says it is important with him to engage with senior leaders in Tauranga high schools.
"The task that I'm going to give them today is to end up writing the front page of The Weekend Sun in the year 2043, when they are about 40 years of age, to help us understand what is the city they want to live in the future, and what are we as those who have responsibility creating that right now need to do to be able to assist and affect that."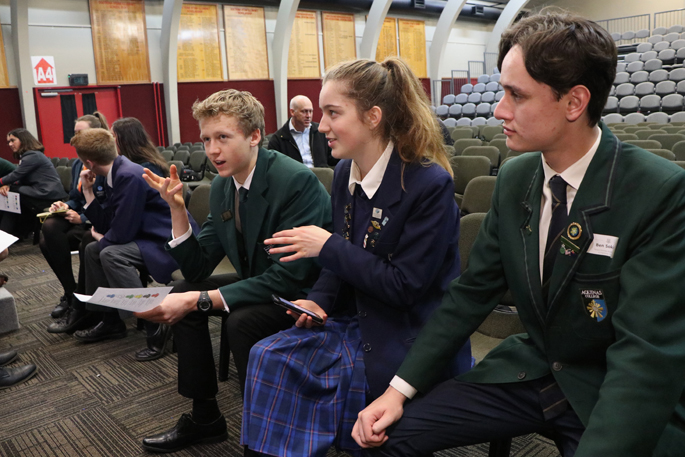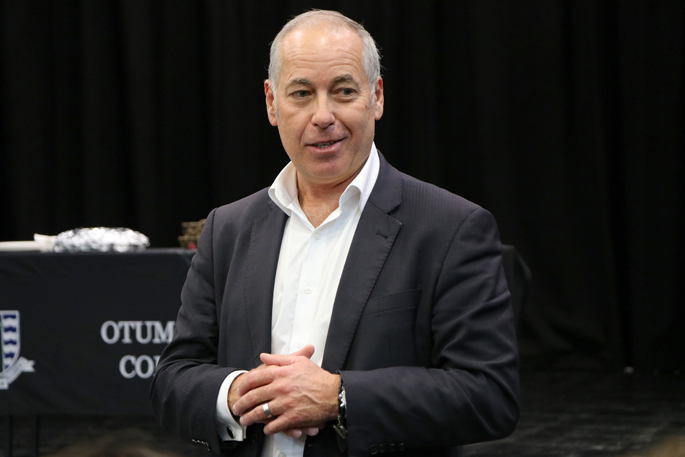 More on SunLive...