Drama at sea as Coastguards rescue stricken vessel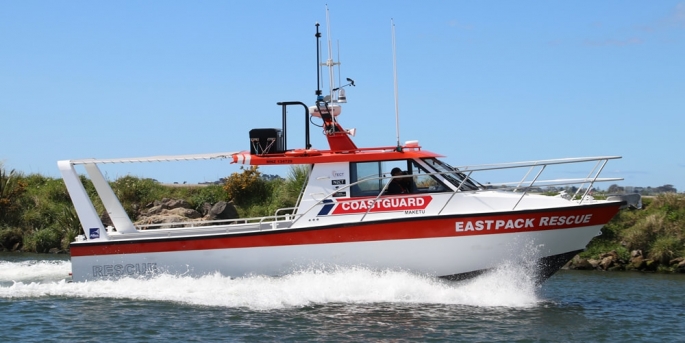 The Tauranga, Maketu and Whakatane Coastguard units have been involved in a difficult rescue of a stricken 16 metre vessel and its occupants tonight off the coast in the Bay of Plenty.
About 10pm on Thursday evening, the Maketu Coastguard posted a message to their Facebook page giving a glimpse into what looks to have been a night-time high-sea drama involving multiple crews.
"Big night out there for the crews from Maketu, Whakatane and Tauranga," writes the Maketu Coastguard crew.
"Great teamwork from multiple crews right down the coast in some trying conditions.
"Bringing a stricken vessel and occupants home safely from off White Island."
The Tauranga Volunteer Coastguard also posted to their Facebook page about 11pm.
"A huge thank you to the crews of Whakatane and Maketu Coastguard, who have combined with Tauranga Volunteer Coastguard to help get a 16m vessel back to Tauranga.
"The assist started at approximately 4pm and is still underway.
"The conditions are challenging as there is 25 knot winds, gusting to 35 knots, resulting in some rough sea."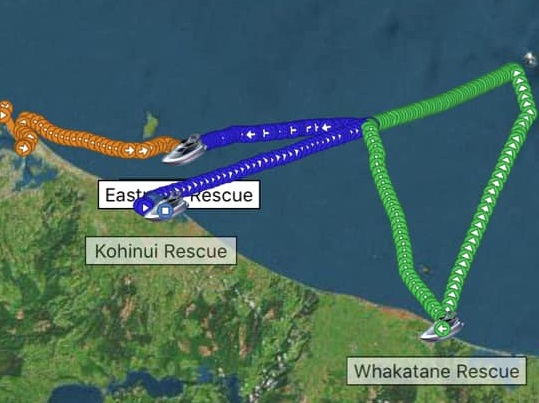 Maketu Coastguard's rescue image. Image: Maketu Coastguard Facebook page
Maketu Volunteer Coastguard came out on top at the Trustpower Western Bay of Plenty District Community Awards last year, winning the Supreme Award, and earning them their spot at the Trustpower National Community Awards.
The Maketu Coastguard unit was also awarded National Unit of the Year and Community Relations Activity of the Year at the Coastguard Awards of Excellence 2018 in Wellington, gaining national recognition for services to the community.
SunLive will update this story of tonight's rescue as more information comes to hand.
At the scene? Please email newsroom@thesun.co.nz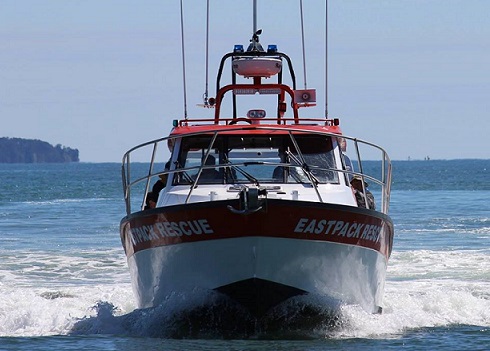 More on SunLive...