Human bones found during Durham St works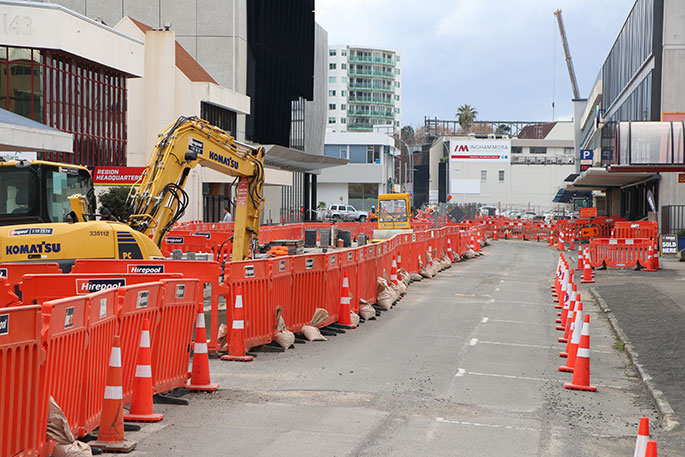 Tauranga City Council has confirmed human bones has been found during the current construction taking place along Durham Street.
Acting General Manager Infrastructure Martin Parkes says bones were found in March 2019.
"The koiwi was analysed by Sian Keith Archaeology who determined that the remains were only fragmentary and no comment can be made of this person's sex, height, or other bodily characteristics.
"There was no evidence of illness or injury visible."
Rumours have been floating around the CBD saying this is why the works have taken so long.
"Archaeological findings, ground conditions and the need to relocate aged underground services have caused hurdles on the Durham Street upgrade project.
"Many of the pipelines were coming to the end of their useful life, some were over 100 years old, and in some places, there were up to 13 pipes where council's plans only showed two pipes.
"It takes time to find out who owns the services and then how we deal with them," says Martin.
More on SunLive...