Swarm of earthquakes hit Whakatane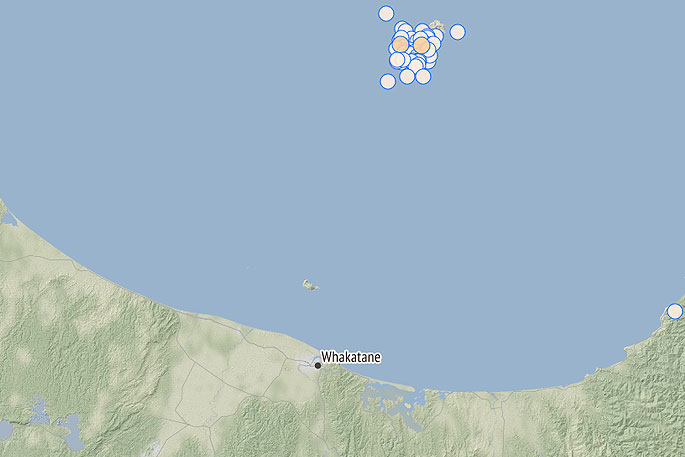 A swarm of earthquakes have been recorded near Whakatane this morning.
According to GeoNet, there have been 49 earthquakes in the region since 3.30am.
At 3.30am, a magnitude 3 quake rattled the area.
This was followed by a magnitude 4.2 quake, at a depth of 5km, at 3.46am.
Reports on the Geonet website described the shaking as weak to light.
By 5am, about 22 people had recorded feeling the quake.
Another 4.0 shake at the same location was recorded at 4.52am, at a depth of 9km.
-Additional reporting by RNZ.
More on SunLive...