Tauranga mob killer found not guilty of murder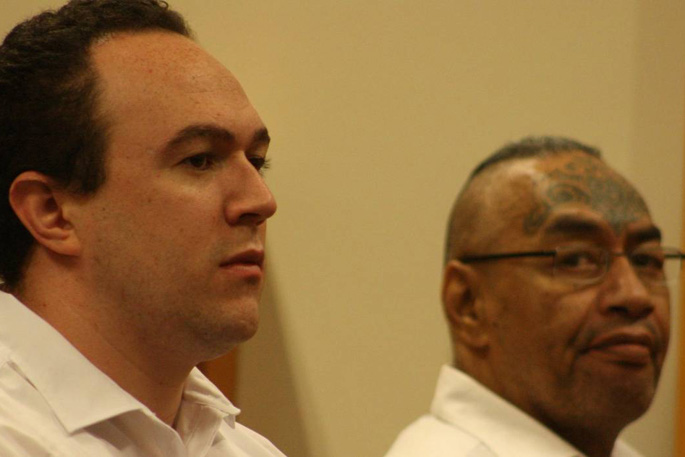 Shooting Mongrel Mob enforcer Lance Waite twice in the back was, according to Colin Jeffries-Smith's lawyer Mark Edgar, not a case of murder, but at its highest, manslaughter.
Almost six weeks after Mark made that address to a jury at the High Court in Rotorua, and after evidence from more than 80 witnesses, a jury agreed.
Colin was found not guilty of murder, but guilty of manslaughter, just after 6pm on the evening of Monday, June 17.
His co-accused, Casino Heta Williams, was found guilty of two charges; possession of a firearm and accessory after the fact of manslaughter.
Lance was pronounced dead at Tauranga Hospital on January 3 last year after the shooting that took place at a second hand store in Tauranga known throughout the trial as 'The Trap'.
It was a location that doubled as the scene for numerous underworld drug deals, deals that saw Lance come into the orbit of Jeffries-Smith, a low level street dealer.
The Crown case was simple.
Colin owed money, a situation that prompted Lance to 'tax' his Nissan Maxima.
The taking of that car, and the growing frustration felt by Colin, led to a confrontation on January 3 at The Trap that saw Colin, armed with a .22 rifle, demand his keys back from Lance.
"The defendant pointed the rifle at him and demanded he put the keys on the table. Lance Waite refused, the first shot was fired," says Crown prosecutor Anna Pollett.
The Crown case against Casino centred on the fact Colin fled to his property from the scene, where the long time Black Power member provided new clothing, a SIM card and it was claimed, coached him about what to say to the police.
Both defence and the Crown agreed Colin fired the two shots that would later claim Lance's life, but they differed on the motivation for the shooting.
"It's not a matter for debate that Colin readily admitted at the very first opportunity on the morning of January 4 that he and he alone fired the two bullets," Mark Edgar says.
He claims Colin had seen Lance with a gun on the day of the shooting, and that he had threatened to harm his son and mother.
"Colin was subjected to the greatest fear imaginable, the threat to kill his child, threats which according to Colin were repeatedly made," he says.
Colin and Casino will be sentenced on August 22.
More on SunLive...