Fundraising to fight period poverty in Tauranga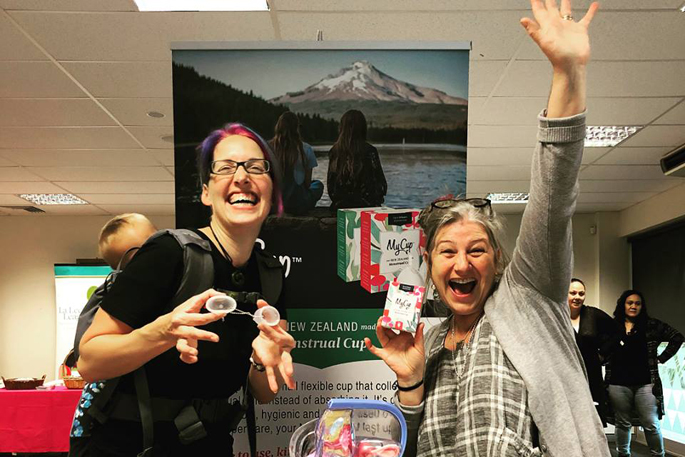 A fundraiser is taking place at the Arataki Community Centre this Sunday to help fight period poverty.
The Good Fund have organised the Tauranga fill-a-bag event, where expectant mothers or people who need baby clothes can fill a bag with as many baby clothes as they wish, and the only cost is a $10 entry fee.
All funds raised will go towards The Good Fund, an organisation helping menstruating people in need all over New Zealand access reusable sanitary items.
Period poverty affects people from all backgrounds and earning abilities without prejudice. Disposable products are not only unsustainable on an individual level, and a community level, they are also polluting our environment.
The Good Fund aim to reimburse up to fifty per cent of the cost of reusable menstrual products to those struggling or unable to invest in the future of their period.
Co-founder of The Good Fund Kimberli Schuitman says over the course of a lifetime of periods, a person can spend an average of $3000 on more than 9000 disposable menstrual products.
"If they are not able to afford these products, they must ask for help, over and over, every single month. This can be soul destroying for those who live on the poverty line.
"These disposable period products can take 500-800 years to break down in landfill when exposed to the right conditions, however modern-day landfills are fundamentally anaerobic meaning little air and no water gets in, so nothing breaks down."
Irrespective of a person's financial situation, they all deserve choice in their menstrual product solution and they deserve to be able to make that choice for themselves. For those that want to use sustainable menstrual products, The Good Fund offers choices.
To find out more about the Tauranga fill-a-bag event, click here.
More on SunLive...