Pākehā Kaupapa Māori graduate bridges gaps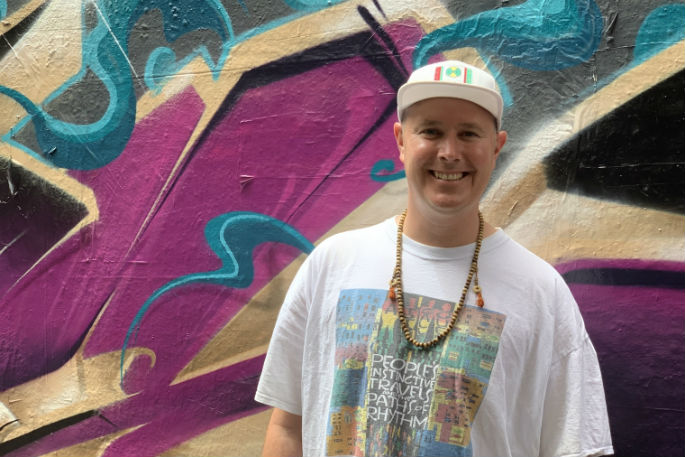 Alex Hotere-Barnes is a Pākehā educated in a Māori immersion school and he reckons we should be working better together.
He grew up in Tauranga Moana, or just Tauranga as it is more commonly known, and was one of the few Pākehā students there who went through Kaupapa Māori immersion schooling.
"My parents made the decision to put my twin brother and I through that. They wanted a different future for us.
"They felt like they were raised in a really monocultural, conservative family. It was all a bit of an experiment really, quite on the edge."
And now he wants to foster respectful relationships that acknowledge and appreciate differences between the two cultures.
At the TEDxTauranga event this month, he will discuss his community and academic work around how non-Māori can work effectively with Māori.
"I have noticed that we [non-Māori] often freak out if we come across Māori that challenge our thinking. Or we are worried about stuffing up te reo Māori pronunciation. Or we worry that our efforts might be labelled as tokenistic or a misappropriate use of Māori language and ideas."
Alex's interest in his research and community work sparked when he started to notice a real fear amongst Pākehā on how to engage with Māori.
"We would miss the opportunity to have cool projects working with Māori because we are so uptight and fragile about our own stuff. We missed a learning opportunity to create something new and exciting that benefited all people."
Alex emphasises the importance of Pākehā understanding their own culture so they can confidently bridge relationships with Māori.
"When Pākehā understand how their culture works and how our colonial history forms our present, they are able to work with Māori in a way that is empathetic and innovative."
"When we name these fears, and work with them, we can take steps to become honourable Tiriti partners with Māori."
Alex has published academic papers and reports covering effective and ineffective Māori-Pākehā engagement in education, Te Reo Māori resources in kura and Pākehā schools and Whānau reo Māori growth when transitioning between kura and Pākehā schools.
TEDxTauranga will take place at the Holy Trinity Auditorium in Tauranga on Saturday, June 22.
The day will run from 10am-5pm. For more information, please visit www.tedxtauranga.com
More on SunLive...