Tauranga kayaker creates World Cup history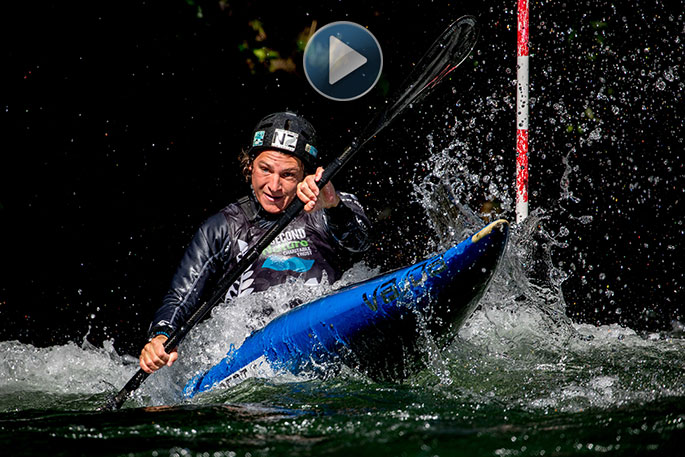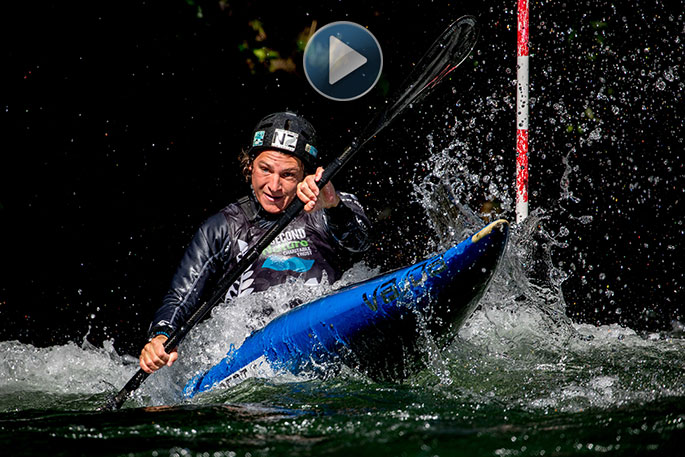 Click the image above to watch the video
New Zealand kayaker Callum Gilbert has grabbed a slice of history, recording the best K1 result by a Kiwi male at the opening ICF World Cup canoe slalom round of the season in London overnight.
The 22-year-old Tauranga paddler finished fifth after making his first-ever final, with his clean run of 94.26secs down the Lee Valley course putting him just 3.91secs behind Olympic champion Joe Clarke (Great Britain).
Gilbert, who also qualified fifth for the final after a clean semifinal run, was delighted with the way he's opened his international season.
"It's pretty exciting and I'm really happy with the consistency over the weekend," says Gilbert.
"I just wanted to perform to the level that I'd been training at and I felt like I did that. Especially in the final - there's a lot of extra pressure and I just wanted to stay calm and deliver the runs that I'd been delivering for the earlier part of the weekend. I was pretty stoked to be able to do that again and then the result was an absolute bonus."
Gilbert joins a select group of Kiwi kayakers to have made a World Cup final. Luuka Jones has made several - although she couldn't emulate those deeds over the weekend - with her best result a fourth in the C1 in Germany in 2017.
Mike Dawson also won two World Cup medals in extreme slalom and made a handful of K1 finals, with a best placing of ninth, while pioneering Kiwi Donald Johnstone had some good European Cup results in the late 1980s but had wound down his career by the time the World Cup circuit started.
Gilbert skipped the New Zealand nationals in April to head to Europe early, knowing this would be a big season with his final under-23 world championships and a crucial senior world championships to prepare for and the decision seems to have paid off.
"Coming to Europe earlier did make a big difference because I had that extra time to get over jet-lag, get used to my kayak and slot into the European training and racing - it's been really good."
Both Johnstone and Dawson watched Gilbert's run on livestream - Johnstone from his home in Bay of Plenty and Dawson from Idaho in the United States, where he finished 13th at the extreme kayaking world championships on the Payette River - and both were delighted with the efforts of the young Kiwi.
Gilbert's K1 teammate Finn Butcher (Alexandra) was 30th in the semifinals, after qualifying 10th, while Jones was 19th in both her C1 and K1 semifinals.
More on SunLive...