Black Hawk arrives in BOP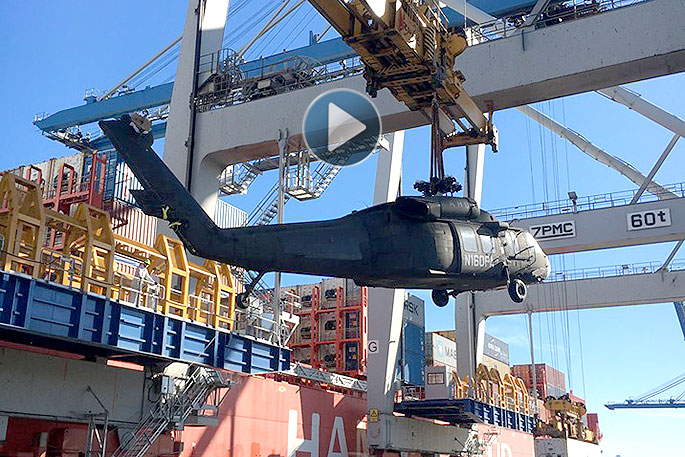 A Black Hawk from the United States has settled into its new home in the Bay of Plenty.
The military helicopter has been spotted flying across the BOP as it headed to Whakatane, ready to haul logs and pylons.
"After a few good years we now have our own Black Hawk (N160PA) resident and operating in New Zealand," says a post on Kahu NZ's Facebook page.
"This aircraft is like no other. It's immensely impressive and going to have an amazing future here in NZ and our neighbouring regions."
Kahu NZ, formerly Frontier Helicopters, is based in Whakatane and has been operating professional helicopter operations since 1998.
The Black Hawk, which has now been renamed to Rose, arrived in New Zealand last Wednesday on a container ship from America.
The ship docked at Ferguson Container Terminal, from where the chopper was unloaded and taken to Marsden Wharf.
Ports of Auckland media spokesman Matt Ball says the secondhand aircraft was purchased by New Zealand company Kahu, to be used all over the country for "heavy lifting".
"From what I understand the Hawk will be used in forestry and to lift big pylons.
"I was told it's the first Black Hawk in New Zealand."
The Sikorsky UH-60 Black Hawk is a four-bladed, twin-engine, medium-lift helicopter manufactured by Sikorsky Aircraft.
Black Hawks have been used during a number of conflicts around the world, including in Iraq, Afghanistan and Somalia.
-Additional reporting by Stuff.co.nz
More on SunLive...