Tauranga Moana Matariki celebrations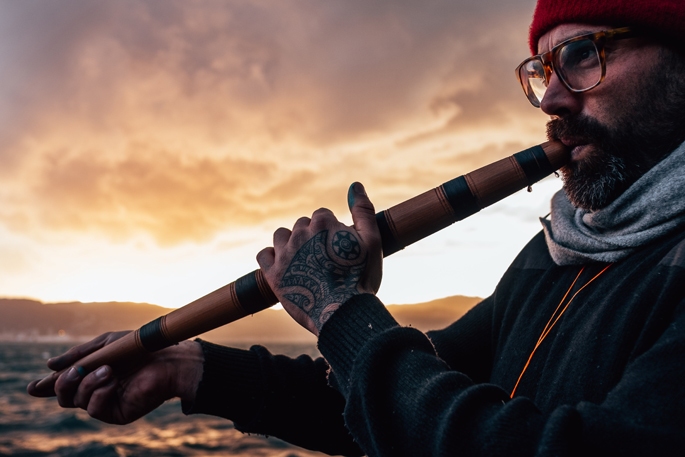 Matariki, the Maori New Year begins yesterday on Friday, June 14, and there are plenty of celebrations and events to get involved in here in Tauranga.
There are events for children, adults and the whole whanau across seven days.
Matariki fun for the whole whanau:
• June 14: Night walk at Aongatete Forest Project – a night walk to discover nocturnal forest creatures and Matariki night skies.

June 15: Matariki ki Mauao market day – a day for the whole whanau at the base of Mauao with food stalls, entertainment, tree planting, games and more for all ages.
More about the Matariki ki Mauao programme of events here.

• June 16: Matariki kauri walk at Tuahu Track - Mamaku Forest – a guided talk and walk to meet the ancient watcher in the Kaimai: our kauri.

• June 16: Puketoki Reserve Matariki glowworm walk which is sold out – an early evening walk next to the Te Puna stream searching for glow worms and doing some Matariki story telling.

• June 18: Po Purakau ki Te Papa – dress in your PJs and join us at the library for a magical fun-filled whanau night of story-telling.
For the tamariki/children:
• June 15: Matariki e-Sewing session – learn about electrical circuits, and sew a stuffed toy star that lights up.

• June 15: Matariki Toi Rahoroi – a fun and creative craft session on the theme of Matariki.

Whanake ake Matariki with Aroha – a fun filled half-hour of Matariki-themed stories and waiata for preschool children.

• June 18: Te Ao Marama ki Te Papa (Tauranga City Library)

• June 19: Te Ao Marama ki Tutarawananga (Greerton Library)

• June 20: Te Ao Marama ki Mauao (Mount Maunganui Library)

• June 19: Te Reo Wainene o Tua – storytelling time in te reo Māori!
Workshops and learning for adults:
• June 16: Workshop: Nga Mahi Takaro – a workshop for adults in contemporary harakeke/flax toy making.

• June 16: Workshop: a Muka Experience – learn a non-traditional method of extracting muka/flax fibres used to weave korowai or piupiu.
Exhibitions:
• June 18-20: Mataraunui Tohu o te Kura – an exhibition, workshops and lectures about the repatriation and preservation of artefacts, whariki and tukutuku in marae, and old photo portraits, at the Whareroa Marae.
Open all week:
• Ruahine by Michelle Estall – an exhibition of artwork based around contemporary Māori Ruahine, inspired by the writing of Te Iwa Makere Tamaki.

• Matatoa – Mumu Returns – an exhibition of Taonga Puoro artist Mumu (Will Moore).

• Te Whānau o Matariki – an Incubator Gallery group exhibition by established and emerging artists gathered as a family under the Matariki star.

• Matariki Hao Tangata – a retrospective of black and white photography from Kapua Joy Bennett, at the central library.
Go to www.mymatariki.co.nz for the full Matariki Tauranga Moana 2019 programme.
More on SunLive...