Law firm builds bikes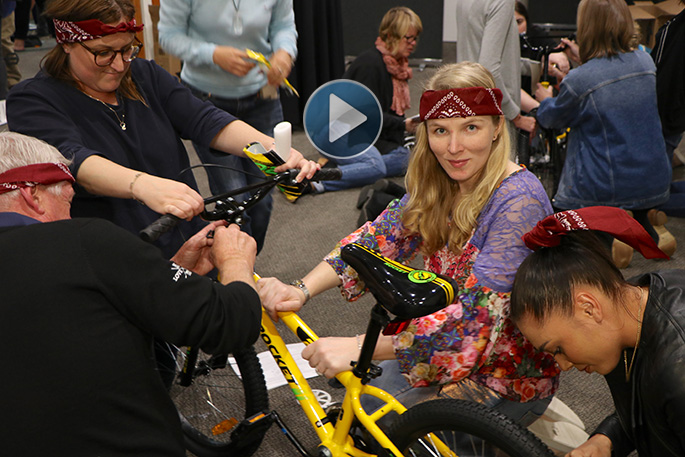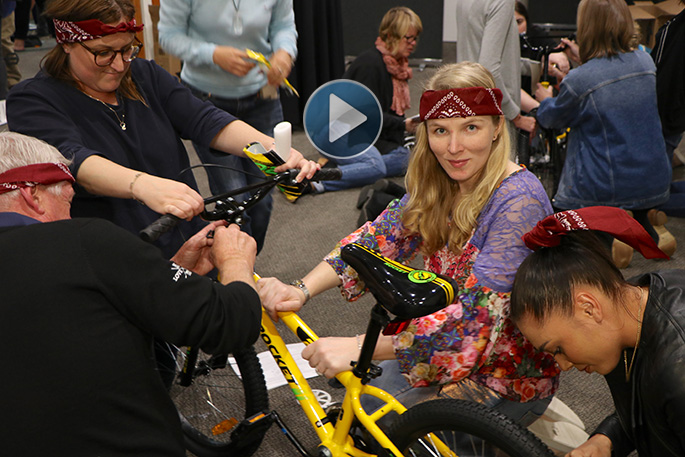 Click the image above to watch the video
On Friday evening, the team from Holland Beckett Law decided to do something a little different at their annual midyear staff function.
"It involves a team building event with the company Team Up," says Holland Beckett Law Practice Administrator Georgia Bidois.
The team building event required each team to build a child's bike by completing challenges within their teams to collect the bike parts.
"Once the bike was built the staff were then surprised to find out that the bikes we made are being donated to local children that are deserving of a bike," says Georgia.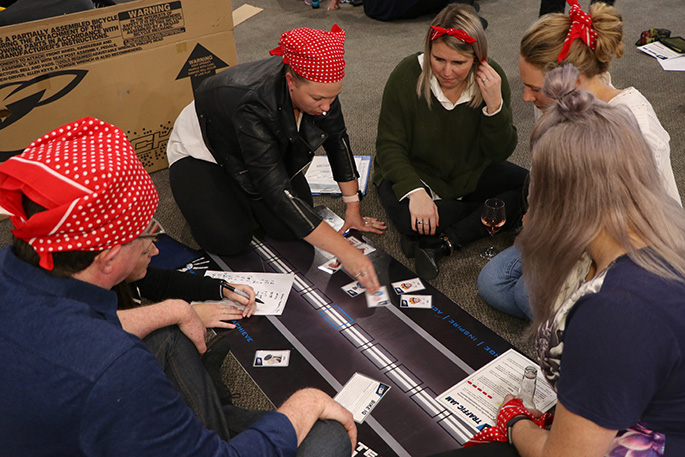 "The Holland Beckett Law teams are doing what the 'build a bike' event," says Adam Sommerville, event director and lead facilitator for Team Up Events. "They've gone through a whole bunch of challenges and they're putting together a bike to donate to charity. They don't actually that we've got some very special kids arriving shortly to receive these bikes from the teams. The kids are absolutely buzzing to be receiving their new bikes."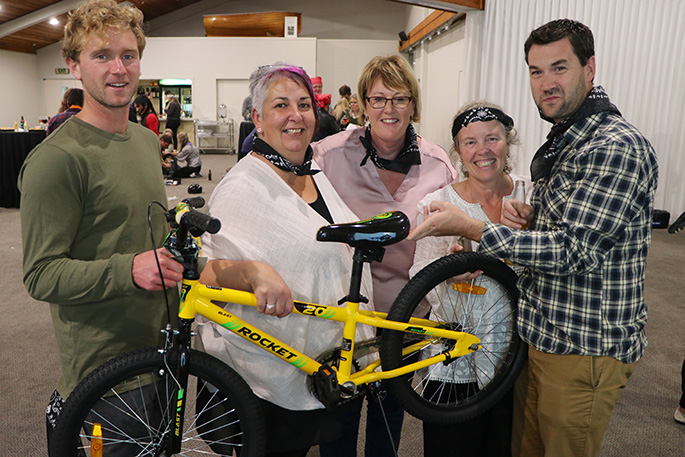 "A lot of the children come from families who have got low incomes," says Merivale Community Centre General Manager Sophie Rapson. "So bikes are a pretty big luxury. Getting bikes like this is a pretty special occasion, it's like Christmas really. They love it. Best part of their day or week probably.
"One of our board members got in touch with me and asked if this was something our kids would be interested in. I jumped at the chance. It's awesome to be able to give kids this opportunity."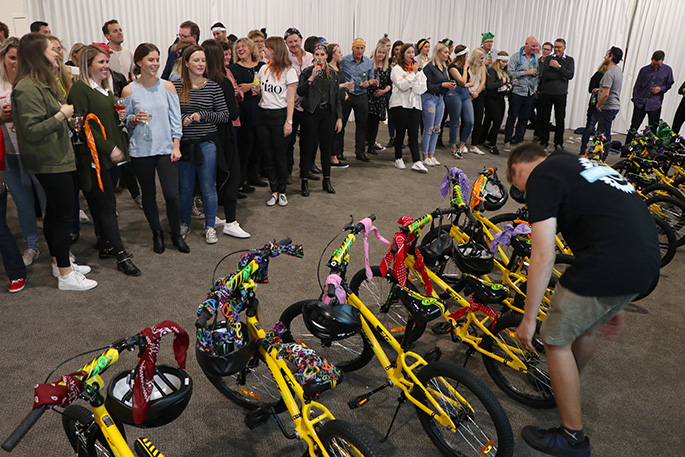 "We made 16 bikes," says Georgia. "Ten will be donated to ten kids from the Merivale Community Centre in Tauranga, three bikes to three kids from Te Kura o Te Koutu in Rotorua, two bikes to James Street School kids in Whakatane and one bike to a Woodlands School student in Opotiki."
Holland Beckett Law have offices based in Tauranga, Rotorua, Whakatane and Opotiki.
"The staff are very excited that they will be surprising these kids and giving back to the community in each town."
Holland Beckett Law is well-known for its commitment to community, whether it be voluntary work, fundraising and sponsorship. This value is exemplified by ex-partner Bill Holland who in 2012 was made a Member of the New Zealand Order of Merit (MNZM) "for services to the community".
"The Holland Beckett team support us in so many ways," says Sophie. "Through our trust on our board, and through a bunch of other organisations. And all the legal support they give us, running our community centre. We couldn't do it without them, and they're part of our whanau now. It's awesome that they've come to support us."
The firm's evening started at 5.30pm at the Tauranga Yacht Club and ten children from Merivale came along at 7pm and were presented with their bikes.
"They were so surprised about it!" says Georgia. "Next week a staff member from Rotorua, Whakatane and Opotiki will go into each school to gift the bikes to the chosen child."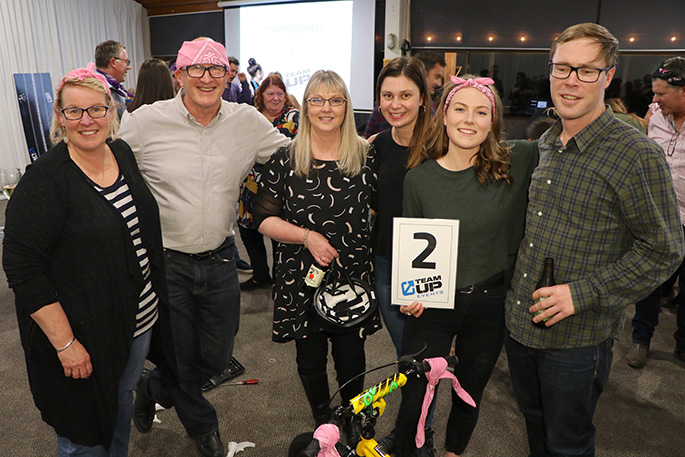 More on SunLive...