Initial findings from $7k report released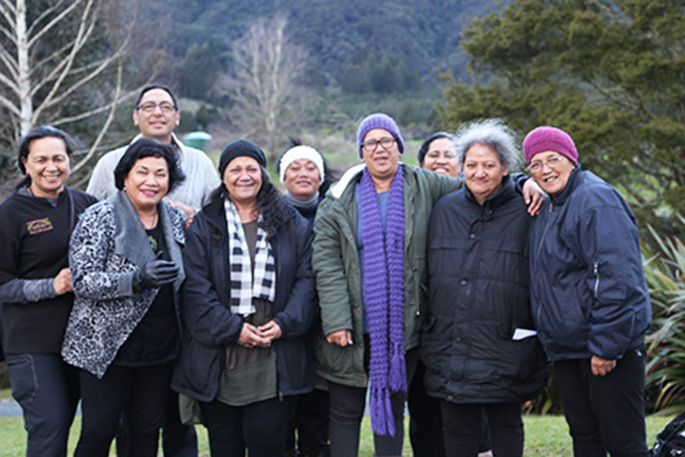 Released this weekend, key findings from a project regarding a Ngati Whare whanau and the health of their homes are informing the vision of re-establishing pakakainga on the family's ancestral lands.
The $700,000 research is a project by Toi Ohomai Institute of Technology as part of the National Science Challenge, in collaboration with the Matekuare Whanau Trust and supported by Unitec Institute of Technology, SCION and Auckland design and manufacturing company Tallwood.
A full report is due in August, but the team will present the key findings from the Toitu te Kainga, Toitu te Tangata, Toitu te Ora research project this weekend. The presentation will be held at Tangatarua Marae at Toi Ohomai Mokoia Campus in Rotorua on Sunday, starting with a powhiri at 10.00am.
Toi Ohomai Kaupapa Maori Research Adviser Dr Tepora Emery, who is the National Science Challenge Project Leader leader, says the ultimate goal for the whanau is to have homes on their papakainga and this research will help to progress that aspiration.
"It's been a real privilege to work on this project because it has really stretched me out of my comfort zone," says Tepora. "It's an amazing project and I take my hat off to the whanau and the rest of the team for the 100 per cent commitment they have given it."
Among the research objectives was the development of modular prefabricated housing design solutions that would deliver improved affordability and quality of indoor environment for health and wellbeing.
Dr Emery says the objective would inform and, potentially, be used in the papakainga development
"In so doing, the research aimed to support the whanau to realise their vision of living in affordable, sustainable healthy homes built on their self-sustaining papakainga on tupuna whenua (ancestral land)."
Dr Emery says the research project was established and run as a broad, holistic programme, using both quantitative and qualitative research methodologies, with a multi-cultural collaborative approach.
"Members of the research teams brought expertise in kaupapa and matauranga Maori, design, construction, public health, architecture and sustainability to support the research. The different research strands were interwoven as a kete (flax basket), with each informing and supporting the other."
Dr Emery says as well as delivering the key findings from the project, those whanau who participated will also receive their individual Toi-Ora reports at the presentation on Sunday.
"Although focused on a particular whanau in the eastern Bay of Plenty, the research has wider ramifications for people experiencing similar conditions and issues throughout New Zealand."
Field studies of indoor microclimatic conditions were carried out by researchers from Unitec Institute of Technology, Auckland, supported by Toi Ohomai. Air temperature and relative humidity were recorded inside 16 houses at Minginui, Te Whaiti and Murupara .
Data loggers placed in the houses recorded data at 15-minute intervals, 24 hours a day, from March 2018 to January 2019. Data was also collected in three reference houses in Rotorua from May 2018 until January 2019.
More on SunLive...