Impressive start for NZ kayak pair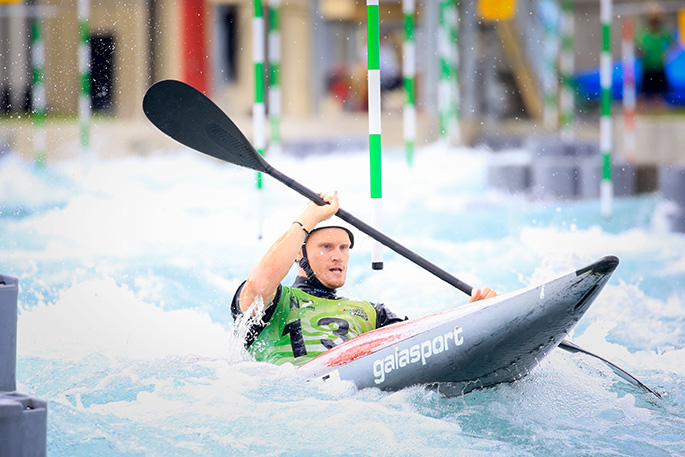 New Zealand kayakers Finn Butcher and Callum Gilbert had their best-ever ICF World Cup qualifying runs to get their international canoe slalom seasons off to an ideal start in London today.
The pair joined compatriot Luuka Jones in the semifinals, after dream first-up runs in the K1 division on the Lee Valley course.
Butcher's clean 89.74sec run left him equal with Polish paddler Michal Pasiut in 10th spot, just 6.19 seconds behind top-qualifier and defending Olympic champion Joe Clarke (Great Britain). Gilbert, meanwhile, was just 0.24 seconds back in 12th after emulating Butcher's clean run.
There was even more cause to celebrate for the pair, with the semifinal result likely to be enough to qualify them to race in September's all-important world championships in Spain, which double as an Olympic qualifier.
"I'm stoked to have a decent run in the heats and I've really been enjoying being back in London on the best course in the world," says Butcher. "I had a bit of a hiccup in the second section, which lost me a bit of time but it all came together at the bottom."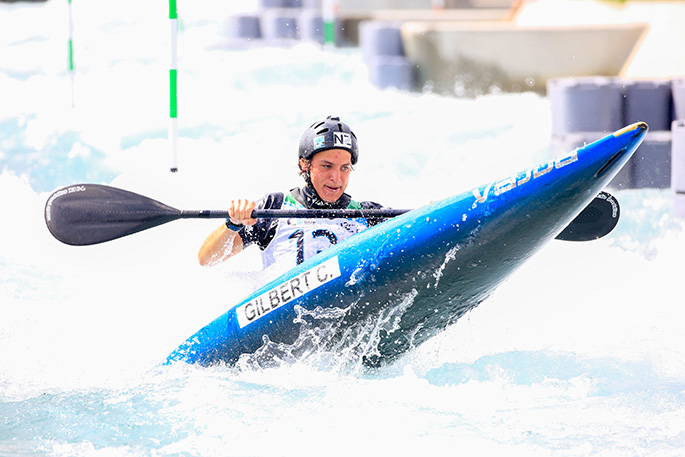 Gilbert, meanwhile, was also happy with his run "but I'm hoping to tidy up my game a little bit for the semifinal race on Sunday," he added.
It was almost the perfect result for the New Zealand K1 men, with Jack Dangen narrowly missing out on qualifying through his repechage run. After missing a gate and picking up a 50sec penalty in his first run, Dangen was considerably faster in the second but clipped two gates and finished 16th. Without the 4sec time penalties, his raw time would've been good enough for eighth, inside the top-10 that progressed.
Jones, meanwhile, comfortably made it through in both her K1 and C1 heats, qualifying 16th in her K1 with a 106.53sec time. Great Britain's Kimberley Woods thrilled the home crowd who braved the wintry conditions by posting the fastest qualifying time of 98.30, putting her almost a full second ahead of Germany's Ricarda Funk on 99.22, with Italy's Stefanie Horn third-fastest on 100.60.
The New Zealand champion then eased her way through her C1 qualifier in 15th, despite picking up three touches, with her 117.37sec time nearly 16 seconds behind leading qualifier Jess Fox (Australia).
Fox had her own dramas when she smashed into a bollard during K1 qualifying but returned with her ankle strapped in the afternoon to stroll into the semifinals of the C1, more than 5 seconds clear of Brazil's Ana Satila, with France's Lucie Baudu third fastest in 109.69.
Of the other Kiwis in action, Hannah Thomas finished her two K1 runs in 32nd and 20th respectively, while Kensa Randle was 36th and 22nd. Tauranga siblings and Cook Islands representatives Jane and Ella Nicholas also raced, with Jane's second run putting her in 19th, just over 6 seconds outside qualifying.
Thomas also finished 31st and 17th in her two C1 runs, while top New Zealand C1 men Patrick Washer and Ben Gibb struggled with touches in their repechage runs to miss out on semifinals.
Jones will be back in action tonight in the women's K1 semifinals, with the men's K1 and women's C1 culminating tomorrow.
More on SunLive...