Reusable items made into wearable costume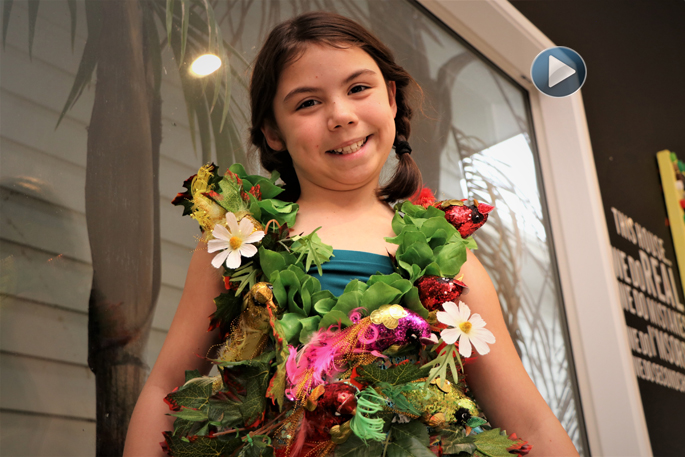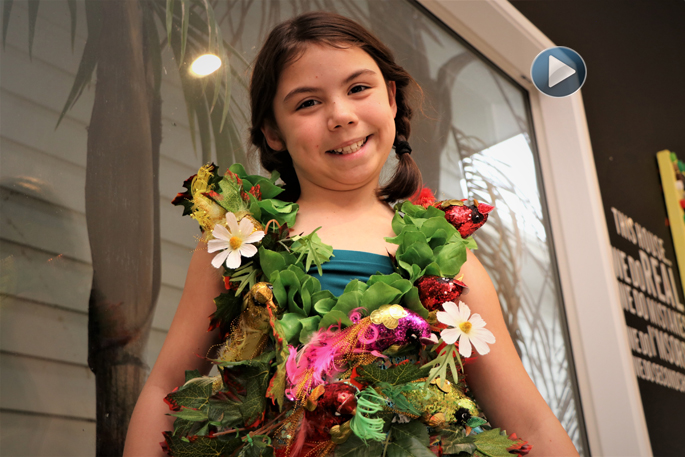 Click the image above to watch the video
Take some bark and driftwood found along Omokoroa Beach and some left over decorations from her mum's wedding, and Awhina O'Reilly has her wearable art costume.
Awhina attends Brookfield Primary School and this year is taking part in the school's Wearable Art competition.
Her mum Theresa O'Reilly says they've been working on the costume for three months, working in the evenings after school and on the weekends.
"We visited different shops and Awhina drew lots of different prototypes."
The dress has multiple polystyrene birds and Theresa says they had to pierce each bird and hang them on the dress which took about 15 minutes per bird.
"Then we started with the layers of the plants and Awhina has been very patient and working with me so that we could both do it together.
"It's been quite a long process."
Awhina says her and her mum thought they could create something like a tree or a jungle because she thought it would be interesting.
Awhina also says she hopes to make it through in her school's competition to present her costume in front of Tauranga.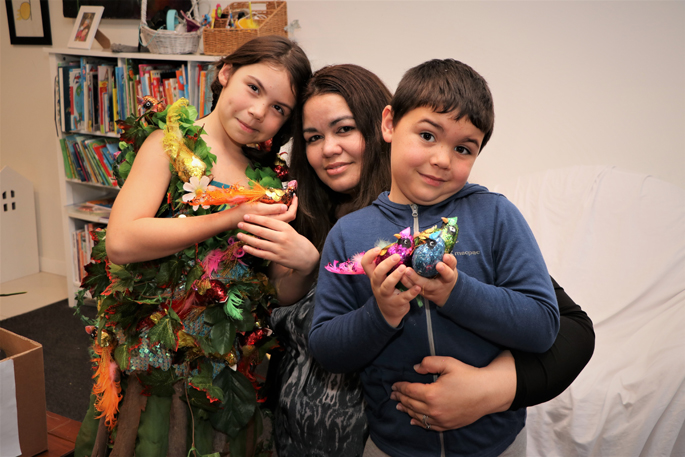 Awhina O'Reilly, mum Theresa O'Reilly and brother Adam O'Reilly with the birds they used for the jungle dress.
More on SunLive...