Kiwi kayakers kick off world cup campaign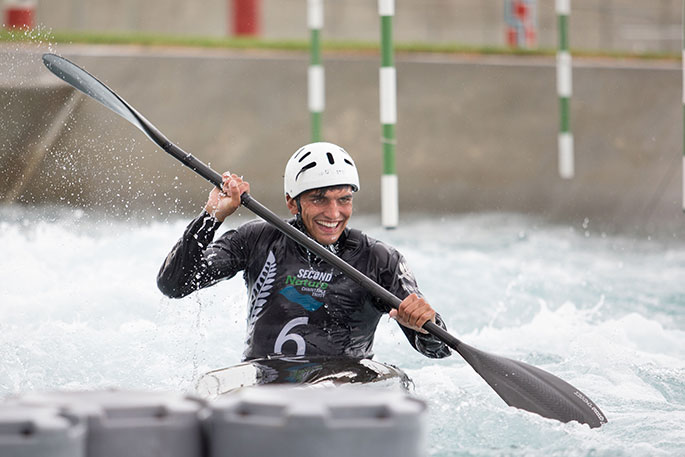 National canoe slalom champion Jack Dangen has been given a late chance to shine at the first round of the ICF World Cup series in London this weekend.
The 21-year-old Tauranga K1 paddler was called in to the eight-strong New Zealand team last week after injury forced Rotorua's Zack Mutton out, with Dangen excited about taking on London's Lee Valley course again.
"The London course has got to be my favourite course in the world - it's really flowy with big features and the set-up they have here is just crazy," says Dangen. "I'm super-excited to get to race here because I'm feel like I'm paddling pretty well and on pretty good form."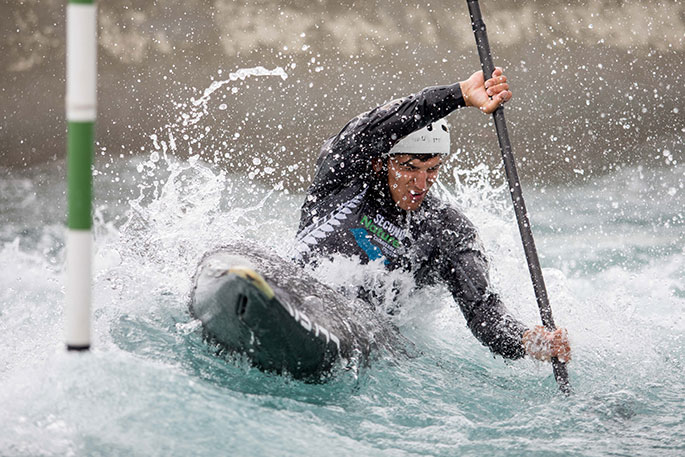 His initial plan was to be in Europe anyway, training for next month's under-23 world championships in Poland, after missing out on a tightly-contented senior team spot to Callum Gilbert, Finn Butcher and Mutton.
Mutton's back injury has seen him return home and refocus his season on September's open world championships in Spain, where the New Zealand team will try to qualify a boat for next year's Olympics in Tokyo.
Gilbert dominated the national team selections over summer but elected to miss April's national championships to train in Europe. He will join Butcher and Dangen in the K1 ranks this weekend, while Patrick Washer and Ben Gibb will compete in the C1 class.
Washer upset Gibb to win the national C1 title in April and is also preparing for the under-23 world championships.
Olympic silver medalist Luuka Jones begins a big international season, in which she'll try to qualify for her fourth consecutive Olympics, lining up in both the K1 and C1 classes.
She'll be joined in both divisions by 17-year-old Auckland schoolgirl Hannah Thomas, with Kensa Randle also competing in the women's K1.
The Lee Valley course was the site of the 2012 London Olympic canoe slalom event and five of the medalists from those Games are competing this week, as well as all three gold medalists from the Rio 2016 Olympics.
In 2012 German Sideris Tasiadis and Slovakia's Michal Martikan picked up silver and bronze respectively in the men's C1, while another German, Hannes Aigner, won bronze in the men's K1 on the Lee Valley course.
In the women's K1, a teenage Jessica Fox won silver for Australia while Spain's Maialen Chourraut took bronze. Four years later the Spaniard won gold in Rio, while Fox picked up the bronze behind New Zealand's Jones.
Joe Clarke will lead the charge for the host nation in Lee Valley this weekend. He won K1 gold for Great Britain in Rio, and has maintained his strong form in the subsequent two years.
David Florence, a silver medalist in the men's C2 at the London Olympics, will lead a strong British trio in the men's C1. In 2015 Florence won the C1 world title when the championships were held at Lee Valley, an event that also doubled as an Olympic qualifier.
Australia's Fox will be the athlete to catch in the C1, after she went through 2018 undefeated in the discipline and finished with a stunning world championship title in Rio.
Qualifying in both K1 and C1 divisions starts on Friday, with semifinals and finals on Saturday and Sunday respectively.
More on SunLive...