Calls for people to slow down on Tauranga road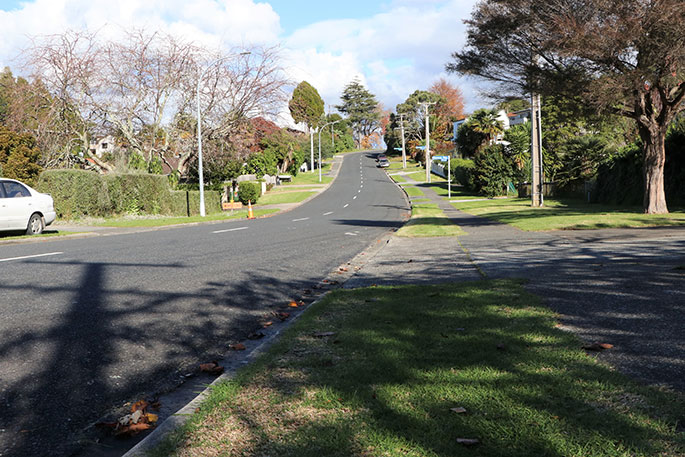 A Brookfield family are starting a petition to get speed bumps installed along their road to try and get people to slow down on Darraghs Road.
The family are raising concerns about cars that fly past their house at all kinds of speeds and this has prompted them to create flyers for the neighbourhood, ring police and council and put a petition together to try and put something in place for drivers to slow down.
"We lost a cat last year because of somebody speeding and on Monday night, we had our daughter's cat run over," says one of the family members who does not want to be named,
He says as a family they want to put it out there in the neighbourhood to see if anyone else in the area is experiencing the same issue.
"If there are people in the neighbourhood that are having an issue, get hold of the city council. It's more about trying to put the word out on our road because it's happening too much."
Darraghs Road is zoned as 50km zone, but has a hill on either side and in-between is a big long straight.
He says ideally he would want either speed bumps or a chicane put in.
"Or something that's going to help with the situation.
"We are trying with the council and we are trying with the police at the moment.
"We've got little kids and we keep our gate shut now. I mean they can't even run out on the footpath because my son almost got hit a while ago. It's getting a bit scary and frustrating with the speeds that are going on."
The council told him if people have an issue with the speeds along Darraghs Road, to sign a petition or to contact the council.
A former resident who also has family in the area agrees with the petition.
They say they have witnessed the speeds that some people drive and with children playing and biking up and down the road, something needs to be done.
"Both corners are blind corners and you have no idea what is around the corner.
"You need to slow down because by the time you get around the corner it could be too late."
More on SunLive...