Motorists advised to plan ahead for Fieldays 2019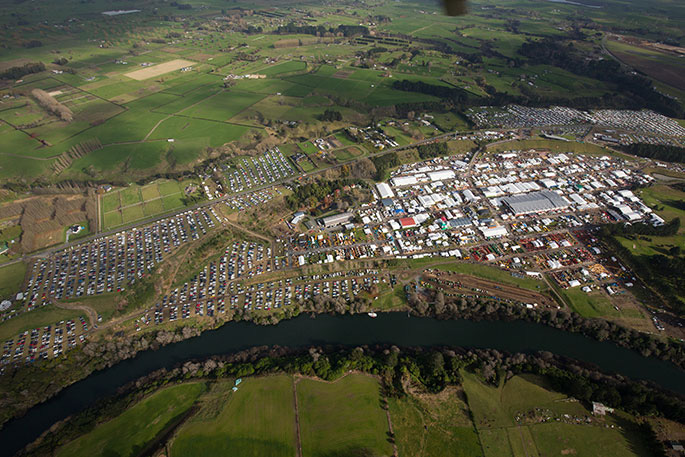 The New Zealand Transport Agency is reminding motorists that Fieldays kick off early tomorrow morning June 12 through to the end of Saturday June 15 and are urging motorists to plan their journeys before they leave.
Waikato journey manager Liam Ryan says motorists using the State Highways around the Bay of Plenty and Waikato Region should expect delays and allow for extra time when travelling this week.
"Weather can change in a relatively short period of time at this time of year, so we urge motorists to drive to the conditions as we are expecting some rain and it also may get foggy.
"We know there will be more traffic on the road across the region, so motorists should expect delays and allow extra time to get to the Fieldays, or where ever your destination may be over the coming days."
VMS boards will be placed across main routes in and out of the city with estimate journey time information to help motorists know how long their journey may take.
"There will also be passing lane closures alongside Lake Karapiro on all four mornings and in the afternoon and evenings the passing lanes at Huntly will be closed to help with the traffic flow.
"If you want to avoid driving your car to the Fieldays there are two park and ride buses available, one near the Cambridge BMX track, the other at The Base located on the northern side of Hamilton," says Liam.
Further travel options can be found at https://fieldays.co.nz/transport/
The NZ Transport Agency thanks people for their patience during this time and reminds motorists to slow down, plan ahead and take your time.
More on SunLive...