Roll growth 'exciting news' at Brookfield School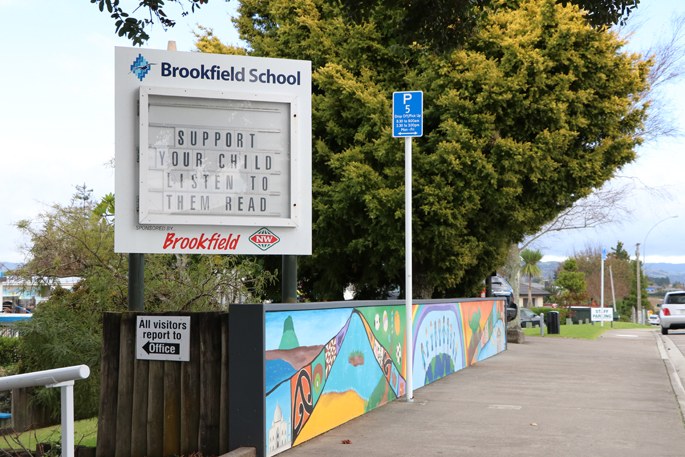 Brookfield teachers and staff are excited about their roll growth and by 2023, they could have a new school location – 300m down the road from the existing school.
The school announced the news to its community through a Facebook post on Tuesday June 4 and Principal Ngaere Durie says she used the information straight from the Ministry of Education and she herself is still waiting for the finer details.
"I too am waiting for the finer details, which I don't know at this stage but it is encouraging to know that hopefully by 2023 we'll have a new school that will be big enough to cater for 400 students."
Ngaere says she see the positive in the role growth.
"However, I do know that the workload has put pressure on but I'm excited because it means we can spread out for a start and we can grow larger.
"We're excited to know that we can expand. Obviously the not so positive is the work load with having the squeezing of numbers but for our tamariki to have a bigger space to be able to play and be able to interact with others is as exciting."
Ngaere says because the school is quite old, it means the classrooms are as well and are on the smaller size.
They currently have 11 classrooms and are using the library, the hall, the staff room and the resource room for teaching spaces.
Brookfield School is entitled to four pre-existing buildings to be added to the school grounds to help with the overflow, but Ngaere says they only have the foot space for two buildings.
"Hopefully within the next six months we receive our pre-existing buildings. Hopefully at least two of them can come on site to help with the overflow."
More on SunLive...