White supremacist leaflets in Tauranga letterboxes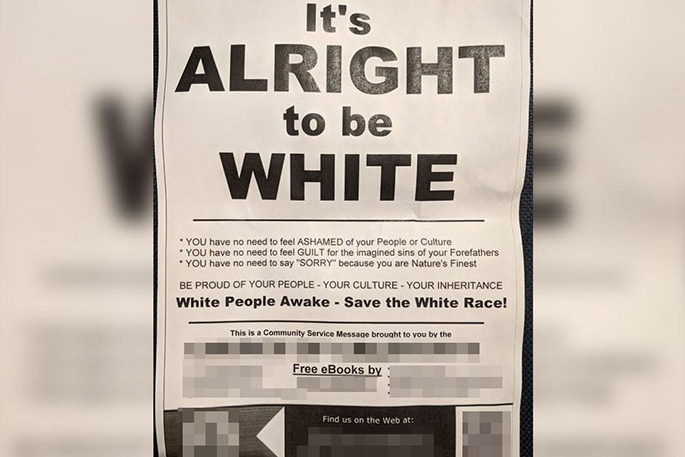 Police are assessing a report received this morning about a leaflet containing concerning material found in a letterbox in Otumoetai, Tauranga.
Newshub have reported today that a Tauranga resident was shocked after finding a white supremacist leaflet in his letterbox.
The one-page document was delivered to several houses on Sunday morning. It tells recipients they "have no need to say 'sorry' because you are nature's finest".
"You have no need to feel guilt for the imagined sins of your forefathers," it reads. "White people awake - save the white race!"
It linked to a site promising free ebooks by the group's founder. Newshub has chosen not to name the group behind it.
A resident who received the leaflet reported it to Police.
Police urge anyone who may have found similar material to contact them on 105, and if they see or hear anything suspicious to report it to Police immediately on 111.
Where to find help and support:
More on SunLive...