Thames-Coromandel up for local excellence awards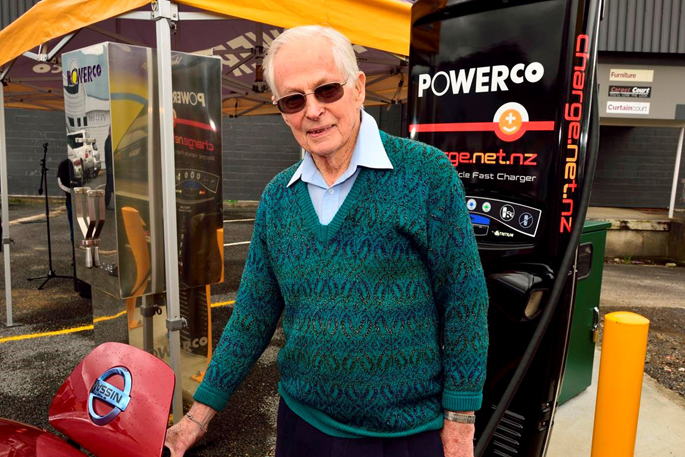 The Thames-Coromandel District Council are finalists in two categories of the Local Government New Zealand Excellence Awards.
The projects shortlisted for the awards finals are the Coromandel Electric Vehicle Scenic Touring Route and the Whitianga town centre upgrade.
Mayor Sandra Goudie says she is proud to see two local projects up for awards.
"To have two finalists in the LGNZ awards is a great achievement for a small council like ours, we are up against some heavyweights in terms of competition from Wellington, Hamilton, Palmerston North, Napier and others."
The awards recognise and celebrate the key leadership role local government plays within communities across the country.
This year, there were 47 award applications from councils across New Zealand.
"Both projects go to show what you can achieve when the community, council and contractors all work together. The EV charger loop is part of our contribution to action on climate change and we've had good buy-in from our communities in terms of where the chargers should go and from local EV drivers in helping to promote them," says Mayor Sandra.
"The Whitianga Town Centre Upgrade also saw tremendous buy-in, and we continue to thank residents and business owners who have been really good about putting up with the disruptions during construction - but the results show it was worth it."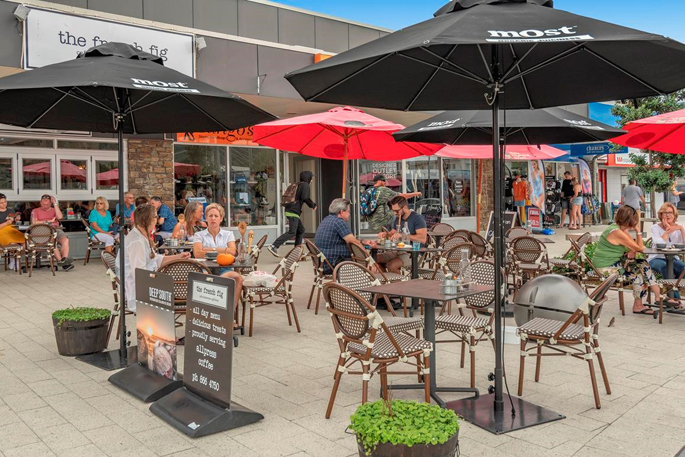 Outdoor dining on the newly revamped Albert St after Stage One of the Whitianga Town Centre Upgrade. Image: Supplied.
The Coromandel EV Touring Loop is a network of fast charging stations at key points around the Coromandel, which puts the entire district in range of electric vehicle travel.
The judges praised the council's leadership of the project commending it for "getting ahead of the game to future proof its district for electric vehicles while promoting it as a branded tourism route."
The Whitianga town centre upgrade is up for the economic wellbeing award, which will be given to the project which best enhances the economic wellbeing of its community.
Judges for the awards are former Wellington Mayor Dame Kerry Prendergast, distinguished diplomat and public servant Sir Maarten Wevers, and Executive Director of the New Zealand Initiative, Dr Oliver Hartwich.
Category winners will be announced at a gala dinner during the LGNZ Conference, to be held in Wellington on 8 July 2019.
More on SunLive...