Kokomo release new album Sunset Claws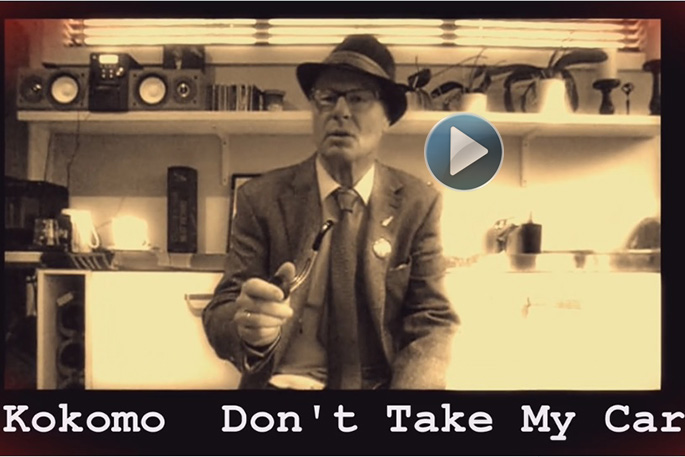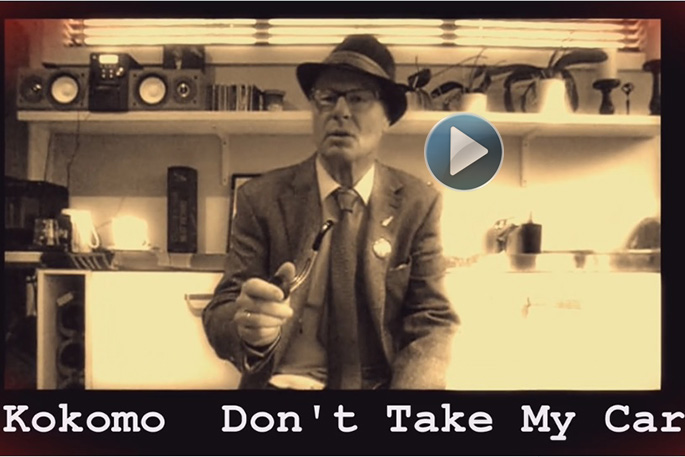 Click the image above to watch the video
The secret is out – Kokomo are finally bringing out a new album 'Sunset Claws', and at long last we get to hear and see the master Nigel Masters come out from behind his keyboard and sing.
His song 'Don't Take My Car is already my favourite single this year, mostly because I love his deadpan humour as he deals with the misfortune of showing hospitality to someone who then takes his car.
Delivered with a dry droll pessimism, it's immediately a winner for me with lyrics like "so just relax at my expense, enjoy another drink, help yourself to canapés, they're sitting by the sink…don't take my car."
'Sunset Claws', due to be released on June 17, is Kokomo's first album since their 2016 double CD-boxed set 'Batten Down The Hatches'.
"That wasn't the plan," says band member Derek Jacombs, "but last year's acoustic blues album was put on hold after two band members had to stop playing for health reasons.
"But as they say on fortune cookies, setbacks are sometimes opportunities. This is the album the band made instead."
Both players returned for the 57th National Jazz Festival at Easter so everybody loves a happy ending!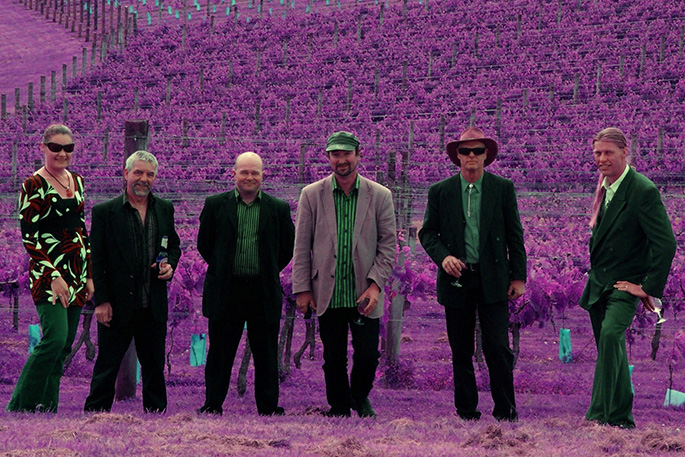 Musically, for 'Sunset Claws', Kokomo present their regular smorgasbord of styles, deeply informed by blues-influenced music from through the years but recognisable as the band's unique sound and rhythms – introduced at a festival recently as 'Kiwiana Blues'.
For the first time here they also dive headlong into an exploration of pop electronica elements and how that complements and combines with Kokomo's sound. Thus you have the straight ahead New Orleans rave up of 'World's Most Jealous Girl' and the dream-like percussion-free visions of 'Canal Street' sitting alongside radically remixed reworkings of the country blues classic 'Plastic Jesus' and Bob Dylan's 'Dignity'.
Once again, Kokomo's lyrical preoccupations are broad, from the poppy humour of 'Don't Take My Car' - Nigel Masters' first songwriting and singing credit on a Kokomo album – to the angry sloganeering of 'Sometimes I Don't Recognise This Place Any More'.
There are also classic Derek Jacombs songs, from the opening salvo of 'Holed Up In Karamea' with its tale of an Auckland banker on the run on the wild West Coast to the cavalcade of characters in 'We're All Strangers Here'.
Back to 'Don't Take My Car', it really is a superb whimsical combination of great lyrics, backing singers, and music track, with Nigel appearing to be in a bit of a retro time warp. I love it! If the car represents soaking up Kokomo's music, then yes, take his car, wheels and all.
'Help yourself to DVD's, there really is a load, but don't be tempted to take the car, it's strictly off the road' is definitely an invitation to dive in and make sure you have every Kokomo album not just this latest one.
Kokomo will be playing new songs from the new 'Sunset Claws' album ahead of the June 17 release date at The Arts Junction in Katikati on Saturday June 15, and at Totara St, Mount Maunganui on Sunday June 16.
All the Kokomo videos can be viewed at http://www.kokomo.co.nz/listen--watch.html
Listen to the whole album at: https://kokomomusic.bandcamp.com/album/sunset-claws
More on SunLive...