What's on – Armageddon, Lego and wrestling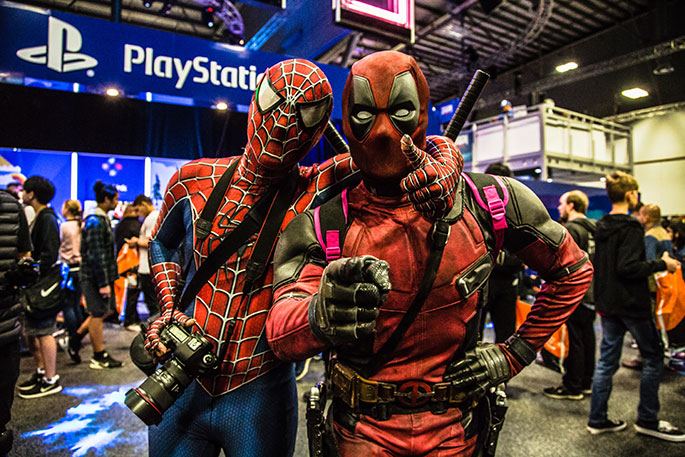 Kia ora and welcome to Saturday!
We have a chilly evening ahead, so it's time to start thinking about donning those winter jerseys, jackets and socks.
The weather forecast for today is for cloudy periods ahead with a chance of a shower. Fresh southwesterlies are expected to build up towards noon and turn to lighter southerlies in the evening.
It's a three clothing day with an expected high of 18 and plunging to an overnight low of 5 degrees so make sure to keep warm if heading outdoors.
On Sunday June 9, we're expecting a fine day with southerly breezes tending to westerly in the evening. Monday and Tuesday are also looking to be fine, with a few showers forecast for Wednesday, and the remainder of the week generally fine. Overnight temperatures all week are predicted to be 10 degrees or below.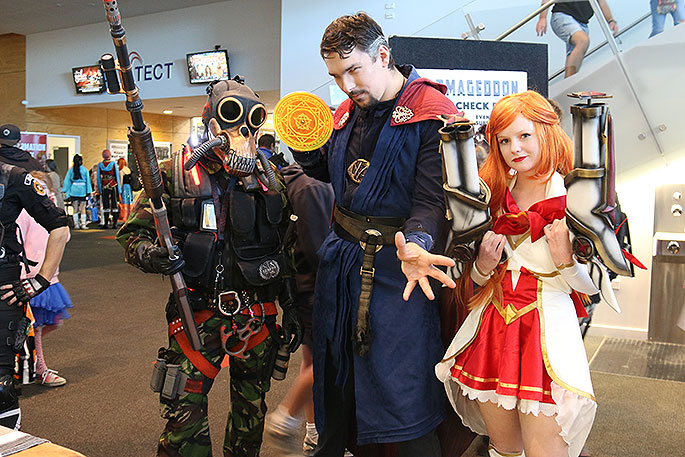 Returning for its third year in a row, Armageddon Expo is back in Tauranga today and tomorrow June 8 and 9, once again transforming the Trustpower Baypark Arena into pop culture wonderland from 10am -5pm. '#BAYOFGEDDON' 2019 features a chance to meet celebrity guests from Outlander, Shadowhunters, Teen Wolf, The Hobbit and so many more from the worlds of film and TV, animation, comics and beyond. Come dressed up as your favourite character. More information here and here.
Do you have a mouth and stomach of steel? The Electric Kiwi Chilli Eating Contest is happening at Tauranga Armageddon from 3.15-4.15pm.
If food is your thing, come along to the Foodfest at the Queen Elizabeth Youth Centre, cnr 11th Ave and Devonport Rd from 5.30-8.30pm. Hosted by the Abundant Life Church, there will be cultural dances, bring your own food to share and a gold coin donation. More here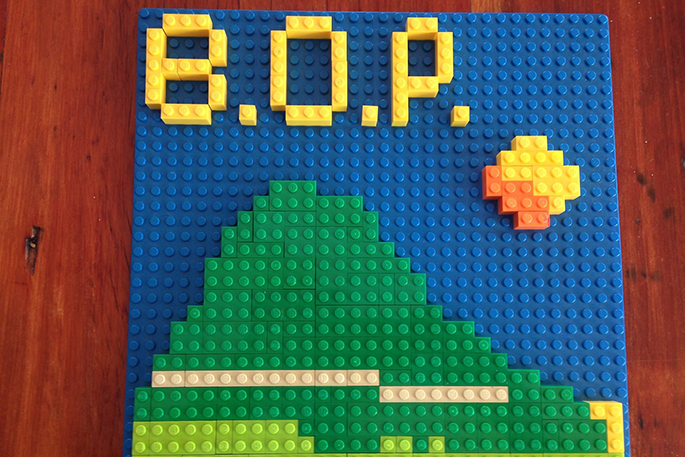 If you're into Lego, come along to the Tauranga Primary School Brick Show 2019, at Tauranga Primary School in Fifth Ave. The show runs from 9am – 4pm. More here
Tutus, Taps and Tiaras presented by BoPPA is a magical dance workshop for young dancers aged two to five years old. Check it out
Zee Market is also on at the Tauranga Historic Village today from 10am – 2pm. Come explore a fabulous array of stalls full of handmade products and crafts.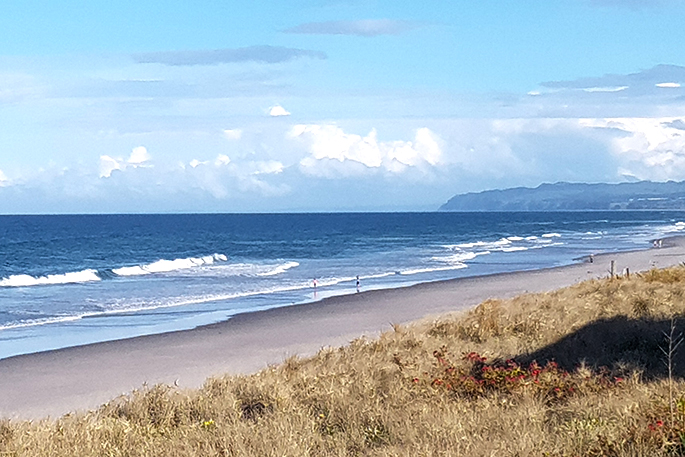 The Pukehina Market is on from 9am – 1pm at Midway Park Reserve rugby fields, behind the fishing club on Pukehina Parade. This market is held on the second Saturday of each month.
A group exhibition from artists Arohanoa Mathews, April Shwe, Tiare Dickson, Skye Colonna and Te Manaia Jennings is on today at The Incubator Creative Hub at Tauranga Historic Village. The exhibition is titled Te Whānau O Matariki - An Exhibition, signifying this group of established and emerging artists gathered as a family under the Matariki star exhibiting over this Maori Lunar calendar. More here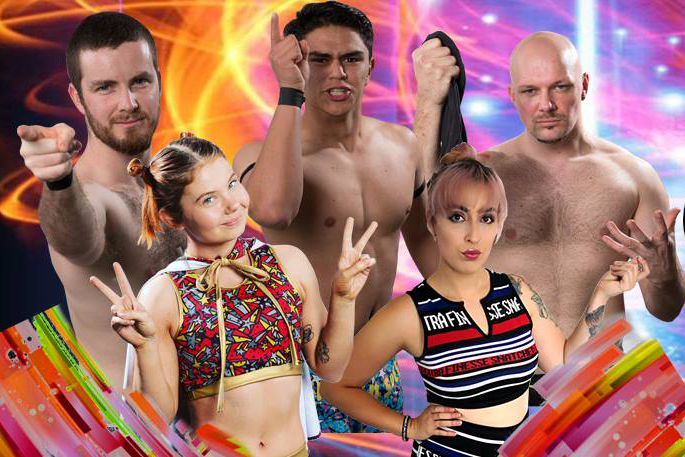 PWE is coming to the Mount tonight. Some of NZ's best wrestling entertainment talent will be displayed at this high flying, action packed event at Mount Maunganui Intermediate. This will be a great night of family friendly entertainment, running from 6.30-9pm. More here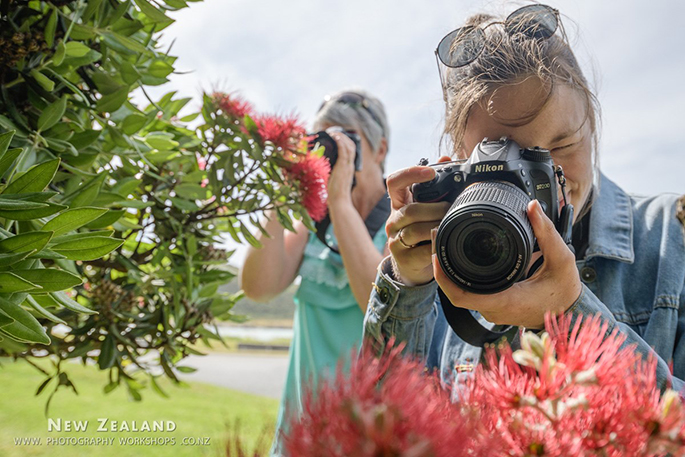 Photographer Ken Wright is hosting a free weekend seascape and waterfalls photography workshop over the weekend. Check out details here
For more of what's happening today see below:
After A Unique Market?
Come to Historic Village & find the streets lined with fabulous stalls, handmade, handcrafted, & delicious food. 10am-2pm
---
Art In The Park
Original Art for sale. Weather permitting. 9-4. Coronation Park, Mt Maunganui. Tauranga Society of Artists
---
Bay Network Singles Club
Single, over 50? For weekend dinners, barbeques, outings. Ph Jonathan 572 2091, Maureen 021 112 3307
---
Genealogy Informal Group
Discussions & hints concerning family research. 1:30pm Brain Watkins House, cnr Elizabeth St & Cameron Rd. Ph Sue 544 1751
---
Greerton Hall Market
Last Saturday of the month. 8am-12pm. Stalls inside/outside. Discounts for charity groups. Refreshments available. Ph/txt for site. Tricia 543 1487 or 027 908 2952, www facebook.com/greertonhallmarket
---
Happy Relationships Meditation Workshop
Practical steps to deepen your love & harmonize your relationships. Greerton Library 1-3pm, $5. Mike 027 446 5357
---
High School Musical
By Otumoetai College. Two shows today 1pm & 7:30pm at Addison Theatre. Go to www.baycourt.co.nz
---
Jam Session/Open Mic
3rd Saturday of every month at Mount RSA. All genres welcome. Backing band available. Keith Dickson 021 170 239
---
LOL Laughter Wellness
We don't laugh because we're happy, we're happy because we laugh! Come join us. Arataki Community Ctr, Zambuk Way, Mt Maunganui. 11-11.45am. Ph: Trish 0220366768 or Email: lollaughterwellness@gmail.com
---
Mount Maunganui Sequence Dance
7:30-10:30pm at Arataki Community Ctr, Bayfair, Mt Maunganui. Sheldon's Dance Band. Lovely supper. Entry $7. Mount Scottish Society. Erica 576 0578
---
Oliver! The Musical
Tauranga Boys' & Girls' Colleges present their combined musical, Oliver! Graham Young Youth Theatre 25-29 June www.oliverthemusical.co.nz
---
Otumoetai Tennis Club
Adult tennis. Start time 1pm. Bellevue Park Windsor Rd (adjacent to swimming pool complex). New players & visitors welcome. Ph Fred 544 5088
---
Paul Ubana Jones returns
A National treasure, Paul returns to the Jam Factory . Prebooking essential. Doors open at 6:30pm https://www.eventspronto.co.nz/paulubanajones2
---
Petanque
1pm Tuesday & Saturday 45 Kawaka St, Club Mt Maunganui. No Equipment needed, come & try this low-impact sport. Jo Ann 578 3606
---
Sunshine Sequence Dance Group
Come & enjoy tea dance, Sat June 29, Baptist Church Hall, 13th Ave. 5-9pm. $5pp. BYO food, plates, cutlery, non alcoholic drinks. Jan 544 4379
---
Sydenham Botanic Park Planting
Annual planting of flaxes & some trees in Sydenham Botanic Park 9:30am. Bring your own spade.
---
Taoist Tai Chi
Beginners Tai Chi classes Mon-Sat, 15 Koromiko St, Tauranga. Also KatiKati, Mount, Papamoa & Te Puke. For times visit www.taoist.org or ph 578 9116
---
Taoist Tai Chi Tauranga
Beginners Class: 8:30-10am, at 15 Koromiko St, Judea. All welcome to join in any time. Great for stress, balance, flexibility. Friendly group. Ph 578 9116
---
Tauranga Synchronised Swimming Club
Have a go at synchro! Beginners train Saturday mornings at Baywave. Supportive & friendly environment. First lesson free. Ph Jo 027 543 1697, www.taurangasynchro.co.nz.
---
TeWhanau O Matariki Exhibition
Group Exhibition celebrating Matariki. The People's Gallery - Toi ka rere.
More on SunLive...