Concerns over food prices in Tauranga supermarkets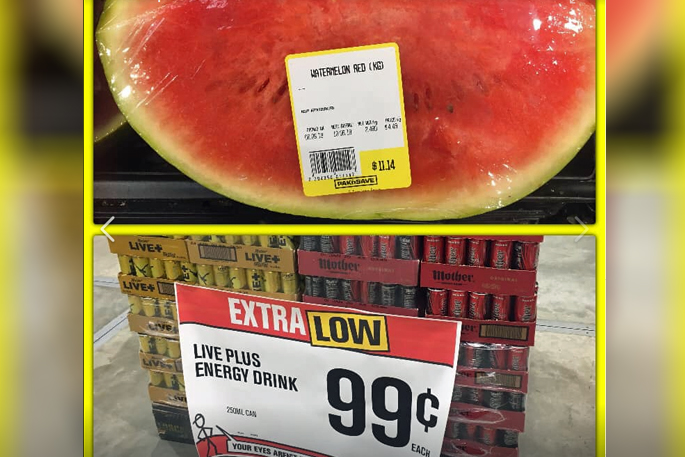 A Tauranga mother is raising her concern about the food prices in Tauranga and how it's cheaper to purchase unhealthy items than it is to purchase healthy items.
Rachel Ford was shopping in a Bay of Plenty Pak 'n' Save on Thursday, when she noticed the difference in prices between a quarter of a watermelon for $11.14 and Live Plus energy drinks for 99 cents.
She is asking why is there such a big price difference between something that is deemed healthy compared to something unhealthy.
"I think it's really bad actually and I think the owner of the shop should really take a look at the price difference.
"Our kids, they don't know how bad these energy drinks are.
"Children look up to their parents and if they see their parents drinking it then they think 'oh okay, it's alright.'"
Rachel says she thinks they should find a way to bring prices on the fruit down and raise the prices on items like energy drinks.
"I just think as parents we have to really understand how much our children look up to us and what we are eating because we are training them to eat or drink these energy drinks, and the sooner we stop doing it the sooner our children are going to realise and stop doing it themselves.
"I have a nine-year-old son and he tells me all the time that his friends drink all these drinks. It's just the normal to them."
Watermelon is currently out of season in New Zealand at the moment. SunLive has contacted Food Stuffs asking how much an item out of season affects the prices that get put out on the shelves and are still waiting for them to comment.
More on SunLive...