Mayoral candidates meeting heating up already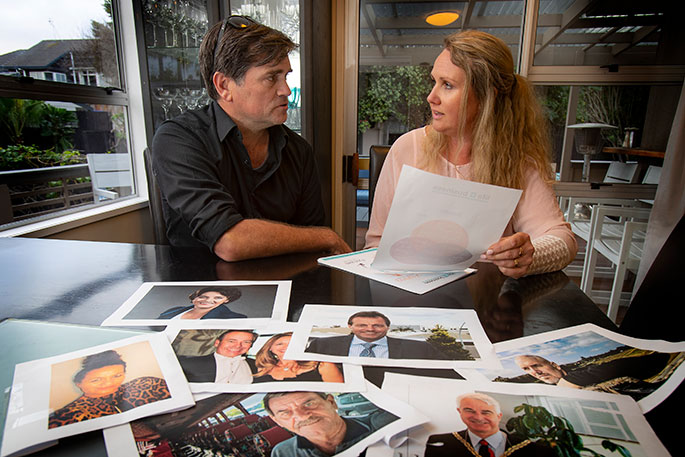 It's promising to be the biggest and best show in town next week.
It's the first mayoral candidates meeting where those vying for Tauranga's top political office will put their vision for the city to the electorate.
Public response has been phenomenal and so organisers have had to move the mayoral candidates meeting from a 150 seat church hall in 13th Avenue to a much bigger auditorium at Tauranga Girls' College.
Just five days out from the event, many of the 150 tickets had been sold, and with the expectation that many ratepayers will decide last-minute to attend, it was decided to move to the bigger venue.
"But look at the line-up of contenders," says co-organiser Dawn Kiddie of Mt Maunganui.
"Mayor Greg Brownless, deputy Kelvin Clout, Tenby Powell, Danny Cancian, Murray Guy – they're all confirmed."
And they're waiting for Dame Susan Devoy and a couple of other candidates RangiMarie TeAmopui-Kaa Kingi and Greerton resident and pastor Les Wallen to confirm.
"We have just had it confirmed we will be moving to Tauranga Girls College for the Mayoral candidate Meeting on Tuesday June 11 from 7pm to 9.30pm," says Dawn.
There's a tightly controlled format to prevent the meeting becoming a free-for-all.
The candidates will speak for four minutes, and then each will respond for two and a half minutes to four prepared questions from the audience and randomly selected from a box.
They will also respond to the concerns and questions of eight Tauranga community groups.
Dawn doesn't think it's too early to be stirring up the hustings still five months out from polling.
"No, not too premature. There's a lot of people out there bagging what the Mayor, councillors and CE are doing at the moment. I can't understand people bitching and moaning and so this is a meeting for them too, a positive way forward to hear where these mayoral candidates plan to take us."
More on SunLive...