Mayor says drugs being sold outside his window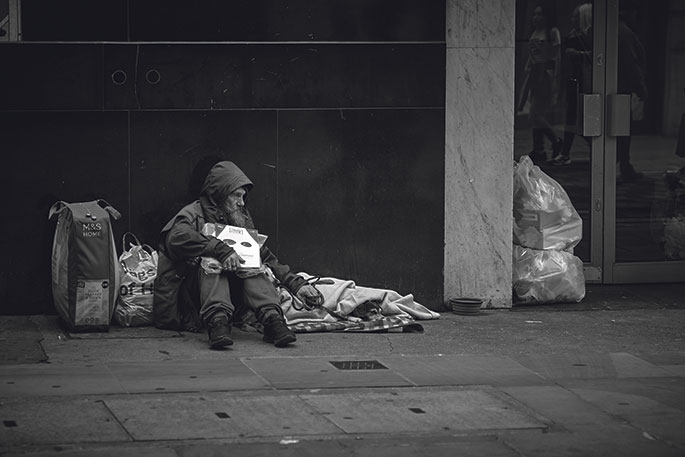 Beggars demanding sex acts from an innocent woman in the Tauranga CBD. Passersby being followed to their cars and harassed, people being yelled at and other acts of intimidation and aggression – "horrific incidents" reported to Tauranga MP Simon Bridges by abused constituents in the last month.
"Whether it's behaviour induced by drugs or alcohol, it's serious … a working title for your story is – police need to enforce the begging ban bylaw."
And, claims the MP, they haven't been. "Look, they will say, it's not our job. But …."
From his office in the CBD council building, Mayor Greg Brownless has watched what appeared to be drug deals going on downstairs on Willow Street.
"Also people being harassed at ATMs and all sorts of other boorish behaviour – drug or alcohol affected people generally making life unpleasant for others." Of course he calls the police. "When I do they will pop down when they can. Often they will, sometimes they won't."
The Weekend Sun sought an interview with Western Bay of Plenty area police commander, Inspector Clifford Paxton and received a two paragraph response on his behalf from the police media team in Wellington.
It said the begging bylaw is not enforced by police. Calls for service relating to begging, absent of any other criminal behaviour, will be referred to council.
However, police will attend where there are clear offences such as disorderly behaviour, intimidation or threats. And they would urge anyone who experiences such behaviour to contact police regardless of whether it is related to begging.
The police response to date sits uncomfortably with the Mayor – crime and disorder in broad daylight, right under his nose, on his patch.
"The bylaw was our best effort," he says. But while the council believed it had provided the tools to deal with the beggar problem, no one has picked them up and used them.
"Talk to some of the retailers," says Mayor Brownless. "Police told them if the council passed a bylaw they could do something. Of course, we did but they can't."
So is Tauranga's heart in danger of being relinquished to beggars, substance abusers and other undesirables?
"It's simple to me," says Simon Bridges. "If we want a safe CBD that people want to go into, and I guess everyone in our city does, then the police need to take ownership of the begging ban."
And he has the backing of the Mayor. "Horrific, appalling," says the Mayor to the MP's litany of offending in the CBD. "There should be zero tolerance."
So has the begging bylaw has proved to be a fanciful piece of legislation that was destined to fail?
"I simply don't believe that," says Simon. "I think it's a couple of things. In these PC times the police can be a bit PC, or worry about scope creep – it's not their job, maybe someone else's."
Call it scope creep, but certainly the Mayor has drawn a line. "Law and order is clearly a police responsibility. We introduced a couple of bylaws we thought might help."
But the bylaw doesn't cover the criminal behaviour that comes on the back of begging. "If you have a problem with a light bulb you don't call the plumber. Council does not cover criminal matters. The police do. I have to make that point because there's confusion over who does what."
Then there was the person who'd climbed onto the roof of a CBD building – an incident reported to Simon Bridges.
"Whether that's drugs or alcohol, it's serious. We know the council won't be able to do anything, but we all have confidence in the police. I am absolutely calling on the police to do something."
For the police it's clearly a matter of demarcation.
Simon Bridges says everyone has faith in the police. "They do a great and tough job. But we need a safe CBD and I am calling on them to enforce the begging ban."
He cites the Broken Windows programme in the New York of the 1990s to back his call. "If you want to get rid of the serious problem then you sweat the small stuff," says the former Crown prosecutor.
Broken Windows was a metaphor for the initiative cracking down on begging, disorderly behaviour, public drinking, prostitution and unsolicited windscreen washing. And by dealing with the misdemeanours, police reduced felonies, or more serious crime, by 40 percent. And homicides by half.
"Broken windows is not just a theory, it works. And this stuff happening in the CBD is not small stuff. It's big, aggressive males doing highly anti-social things. And if we let it go unchecked, we are inevitably going to see something much more serious happen. Either that or no-one goes into our CBD."
Greg Brownless believes a police presence will fix things. He says police may not have the power because they haven't got the manpower.
"But you can bet if they had a policeman in Willow Street the problem would go away."
More on SunLive...