The Incubator hosting Matariki exhibitions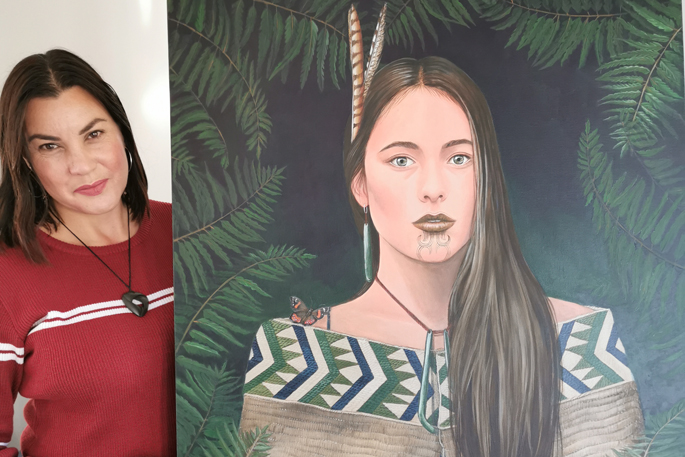 The Incubator Creative Hub is hosting multiple Matariki events from Friday, June 7 at 5.30pm.
The team at the creative hub are continuing their commitment to the recognition of Matariki as a time that not only showcases Maori New Year and traditions, but brings all New Zealanders closer together in a celebration of rebirth and the country's rich cultural heritage.
Incubator Director Simone Anderson says it is an honour to be part of the Tauranga Moana Matariki advisory committee.
"It is a hugely significant time for us developing events that are meaningful, and inclusive and bring together through the arts and nurture new beginnings.
"This event, the exhibitions celebrating accomplished and newly emerging artists, the connecting with other groups who specialise in music fellowship and culture are both powerful and important and reflect The Incubator's overarching philosophy of collaboration, diversity within the ever growing creative sector," says Simone.
"April Shwe one of our exhibitors sums it up best in reference to her response to Matariki, which says we are all stars wrapped in skin, the light that you have been searching for has always been within."
An astronomical event is taking place on June 7, to launch the Incubator's offerings to the Matariki calendar. Three exhibitions will be launched in the two galleries with an impressive run sheet of stellar musical and cultural performances.
The Matariki events run from June 7 until July 1.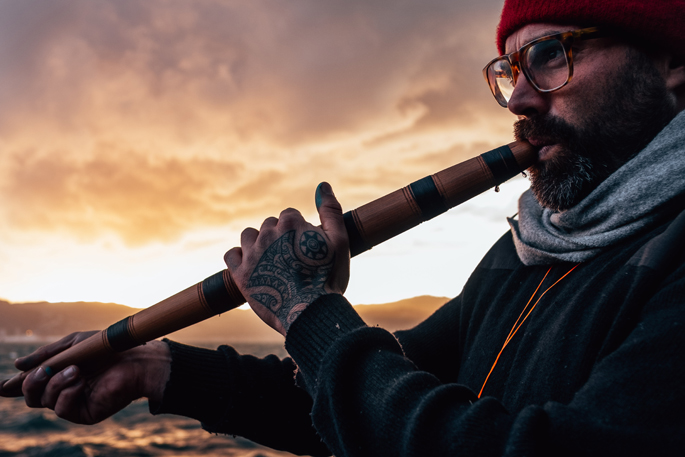 Mumu Moore. Image: Supplied.
Information on the exhibitions can be found below:
1.Te whānau o Matariki - A clustered group of talent that shines bright like the stars.
The combination of artists from emerging to mid-career is likened to the stars of the Matariki constellation - brought together by Arts Manager Nataria Hepi-Te Keeti, producing a Matariki gathering of artists to celebrate as a clustered group of talent that shines bright like the stars.
2.Ruahine – Michelle Estall - Symbolising goddesses within every woman.

Michelle Estall is one of the rising stars in our arts community and her second solo exhibition features extraordinary portraits based around modern Māori Ruahine/wise women and is inspired by the writing of author Te Iwa Makere Tamaki who will be present at the event.
The kaupapa behind the work is self-love, self-care and empowerment. Each portrait and story serving as a reminder to acknowledge and honour a different part of ourselves and our individual journeys.
3.Mātātoa - Mumu Returns Mumu Moore – An Exhibition of purerehua. Mumu lives his life, creating pieces of art that move from one state of being to another, working from a place of unknown, breaking through fear to find a place that of peace which essential for continued spiritual growth. Mumu is headed to Tauranga to reconnect with his hapu and his whanau in Matapihi for the first time in many generations. Mumu has created a series of purerehua based on knowledge that connects his people with the land in Tauranga Moana.
4. Performance - The Vocal Chords - BOP Health Providers Choir
Leon Gray, the choir's musical director says, "We are honoured be included in this Matariki celebration. "Linked to the BOP healthcare sector we're so lucky our choir is made up of a diverse range of practitioners from general practice, nursing, administration, specialist care and complementary medicine. "We've got some great arrangements in Te Reo, Waiata, and pop ballads. We want to get as many people along as possible to come to listen to what we do,"
5. Performance - The BOP district health Board Kapa Haka Group
6. Performance - Mana Farrell & the Maiden Warriors.
An amazing performance of original Te Reo songs by the renowned New Zealand Singer and songwriter Mana Farrell and his maiden warriors.
More on SunLive...