Pacific Coast Lodge caring for community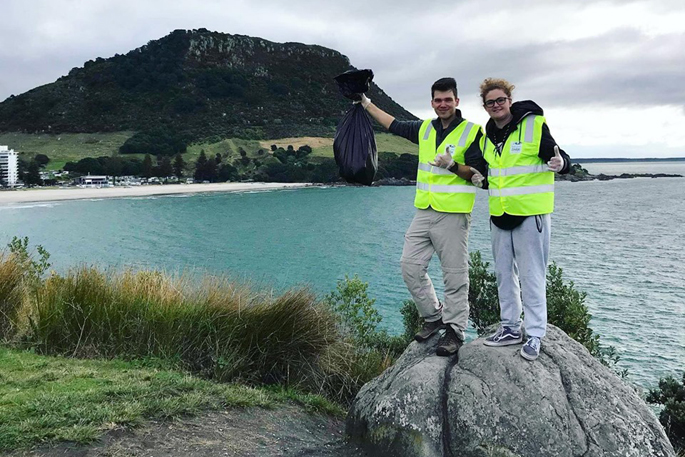 The Pacific Coast Lodge team are teaming up to clean up areas in Mount Maunganui.
With climate change being a major issue in our world, the lodge staff took it upon themselves to do something about it in their community.
Pacific Coast Lodge manager Aline Abicht says the clean ups occur every first Tuesday of the month.
"We just want to support New Zealand and be more conscious about the environment, so we have started our own team.
"We have been members of keep New Zealand Beautiful for several years, and we always join their clean up week in September, but we decided instead of doing it once a year, we want to do it once a month in our own beautiful community.
"We want to give back to New Zealand."
Aline says the group consists of lodge staff and guests who wish to participate, however she says others are welcome to join.
"Mount Brew Co have been absolutely amazing in supporting each participant with free drinks afterward."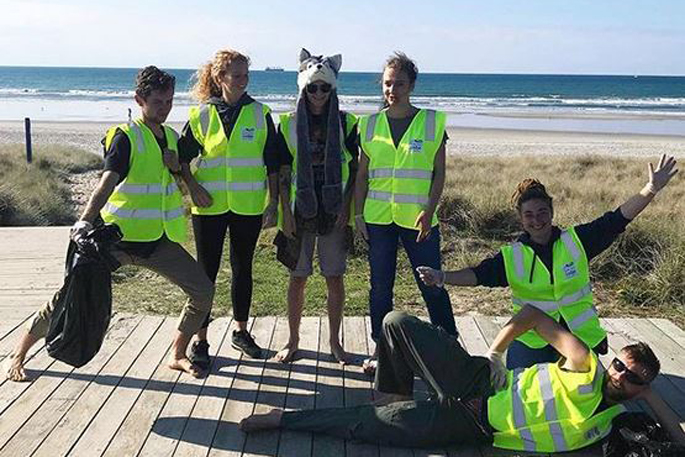 Although the group have only completed two clean ups, Aline says they are going very well and they can't wait to get to more areas in the community.
"Yesterday we had Leisure Island and couldn't believe how many clothes and cigarette butts, bottles and all sorts of things are around there.
"We choose a different location every time, and it is going to start ticking off really well.
"The Mount is getting very quiet, but as soon as it hits September our lodge will be fully booked again and will have a lot more people participating."
Aline says most of the time the Mount is rather clean, however events on the weekend can leave public areas scattered in litter.
"There are a lot of places on the weekends that need cleaning, at the rugby fields when there have been games and sports."
Another initiative the Pacific Coast Lodge have implemented to contribute to the environment is planting a tree in New Zealand guest stays in their lodge for over 90 days, they can plant a tree in New Zealand, Aline says.
"We have done the trees, adopted a kiwi, we have done lots of things."
To join the Pacific Coast Lodge team in their clean ups, click here to visit their Facebook event page.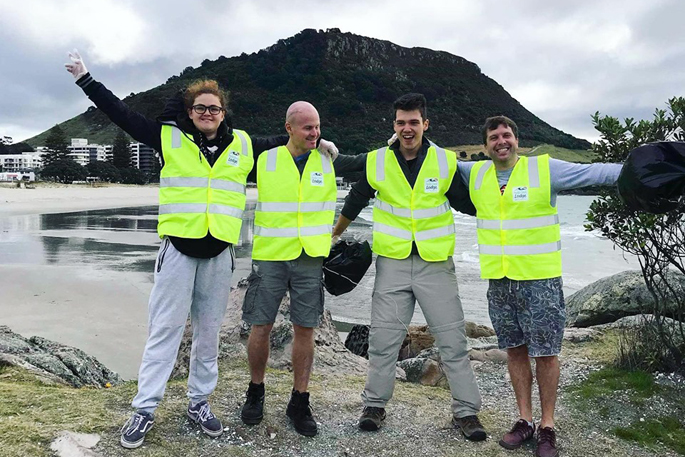 More on SunLive...